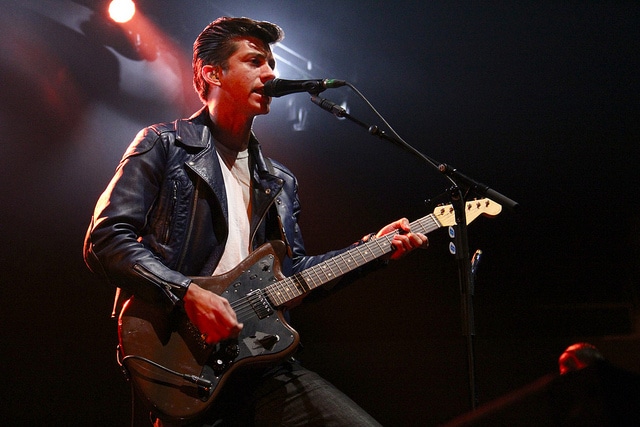 The Last Shadow Puppets recently played a gig in Liverpool on Saturday night. At the gig, Alex Turner decided to take a fan's phone off them to document the band's performance.
What transpired almost looked like a music video as Alex Turner filmed the crowd before turning the camera to this fellow bandmates on stage.
The lucky fan Ashley Hazlehurst was watching Turner and Miles Kane's band at the Liverpool Olympia on Saturday (April 2nd) and filming the gig when the Arctic Monkeys frontman reached into the crowd and picked up her phone.
The band were playing their song 'Calm Like You' as Alex Turner sauntered around the stage with her phone in hand. The band are currently on tour after they recently released their new album called Everything You've Come To Expect.
It is the band's second album in total and their first since they release their debut album back in 2008. Their new album sees them move way from the 60's inspired sound of their debut and lean more toward a 70's sound this time around.
You can watch the footage of Alex Turner as he takes a phone from a fan at a Last Shadow Puppets gig down below.
Photo Credit: Steven Anthony