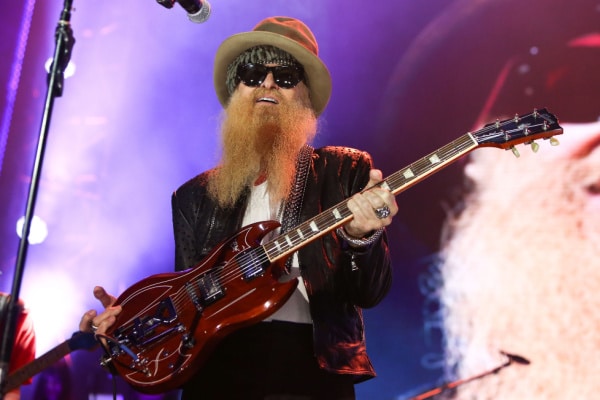 Would you like to listen to the article instead of reading it?
Over the years, we have experienced our fair share of outlandish musical performances from strange instruments, however a recent performance from Billy Gibbons may just have topped it.
Recently, the ZZ Top guitarist performed while using a guitar which was made out of cardboard.
Gibbons was invited to perform by former Guns N'Roses drummer Matt Sorum to Goodnoise Studio in Palm Springs.
Sorum has a previously connection with Gibbons, having played on his recent solo albums, The Big Bad Blues in 2018, and Hardware in 2021.
Gibbons was also inspired to write and record a new song, in tribute to this newly formed guitar, called 'Cuttin Up Paper'.
Check out his collaboration with Sorum below.
Slash And Billy Gibbons Honour Lynyrd Skynyrd
Back in April, Billy Gibbons collaborated with a musician who also has a connection to Guns N'Roses, in the form of Slash.
The pair joined Paul Rodgers, along with members of the Allman Brothers for a live all star performance, in honour of Lynyrd Skynyrd, who celebrated the 50th anniversary of the release of their debut album.
This special all star group performed a live cover of 'Simple Man' in the band's honour. Check that out for yourselves here.