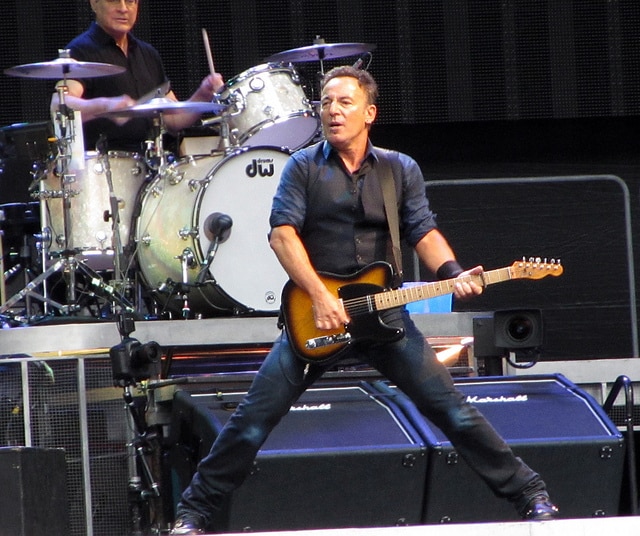 Bruce Springsteen recently paid tribute to the late great David Bowie by playing one of his tracks at a concert in Pittsburgh.
On Saturday night (January 16th) Bruce Springsteen & The E Street Band paid tribute to Bowie by playing 'Rebel Rebel'. It was on the opening night of the new River Tour.
Springsteen will be playing 24 dates throughout North America in support of his The Ties That Bind: The River Collection box set, celebrating 36 years since his The River album was first released in 1980.
He addressed the crowd before playing the cover, talking about his relationship with Bowie. Springsteen said Bowie was a big supporter of him "back in the early days". He said Bowie rang him while he was recording Young Americans in the mid-1970s, and even covered some of Springsteen's music himself.
Every date on The River Tour will apparently feature an "in-sequence, complete performance of The River album itself in addition to other Springsteen favourites." There will also be a few surprises thrown in for good measure.
You can check out the cover by Bruce Springsteen of David Bowie's 'Rebel Rebel' down below.
Photo Credit: Bob the Lomond