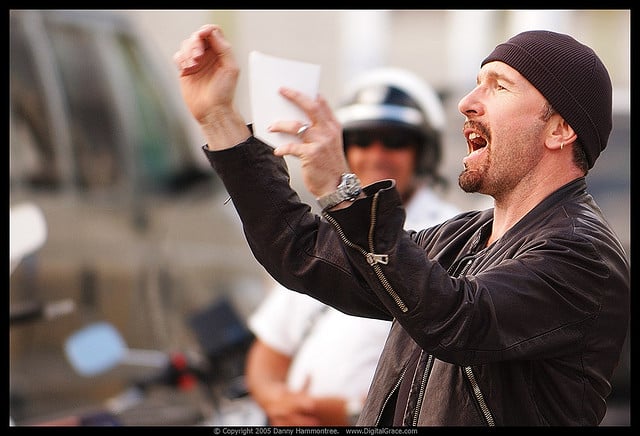 The Edge got too close to the edge at U2's Vancouver concert.
During the opening concert of U2's iNNOCENCE + eXPERIENCE tour in Vancouver Canada, the guitarist fell off the band's walkway stage during a performance of 'I Still Haven't Found What I'm Looking For" with his guitar in hand.
The Edge later took to Twitter via the official U2 account to reassure fans; "Didn't see the edge, I'm ok!!"
The Edge wasn't the only U2 member to lose his balance in recent times as Bono fell off in bike in Central Park, New York five months ago.  The frontman suffered serious injuries after the accident including a facial fracture, three fractures to his left shoulder and a fracture of his upper arm which left the bone shattered in six places. He had to undergo five hours of surgery but has been left still unable to move two of his fingers.
U2 are set to play over 70 gigs across Europe and North America in the coming months and are due to play three live shows at the 3arena in Dublin before Christmas this year.
Photo Cred: Danny Hammontree