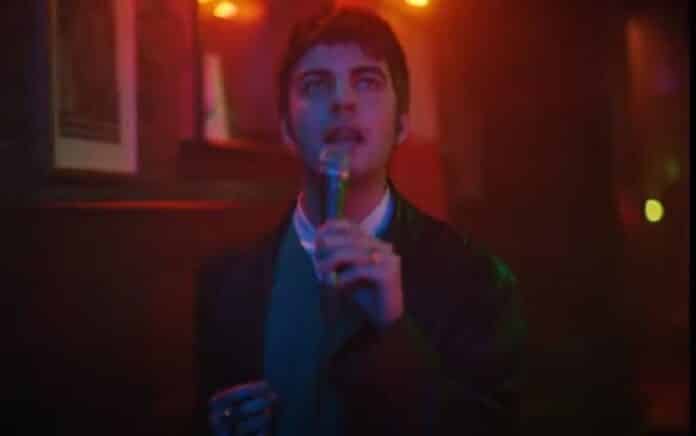 Ireland's own Fontaines D.C. were the musical guests on Jimmy Fallon last week and put on a unique performance.
It was not the first time the band played for Jimmy Fallon as they performed their hit song 'Boys In The Better Land' back in 2019.
For this performance, the band played 'A Hero's Death' from a pub for the show. It was a tonic for those who miss pubs and concerts.
Frontman Grian Chatten sings seated at a bar with a pint in front of him. The rest of the band are in the nooks and crannies of the pub. Since the release of the video, many have pinpointed the bar as 'The Auld Shillelagh' in London. You can watch the video below.
Towards the end of the video, people are seen dancing and enjoying the music which will make most of us green with envy. The video was apparently performed in a single take and is another way of how broadcasters are providing content in pandemic times filled with restrictions.
Ever since the release of their debut album 'Dogrel', Fontaines D.C. have gone from strength to strength.
The second album, also called 'A Hero's Death' earned them their first Grammy nomination for best rock album. The lads are up against some stiff competition with Michael Kiwanuka, Grace Potter, Sturgill Simpson, and the Strokes also nominated.
They're also nominated for best Irish album and Irish song of the year 2020 at this year's Choice Music Prize.
Last month, Fontaines D.C. guitarist Carlos O'Connell gave an update about a new album. He said that the band have around 11 demos recorded and said that the band have to make a decision, stating "if we release something else or if we tour with this album ('A Hero's Death')… or if we tour with two albums when possible"
https://www.youtube.com/watch?v=BZDuniNpZsQ&feature=emb_logo