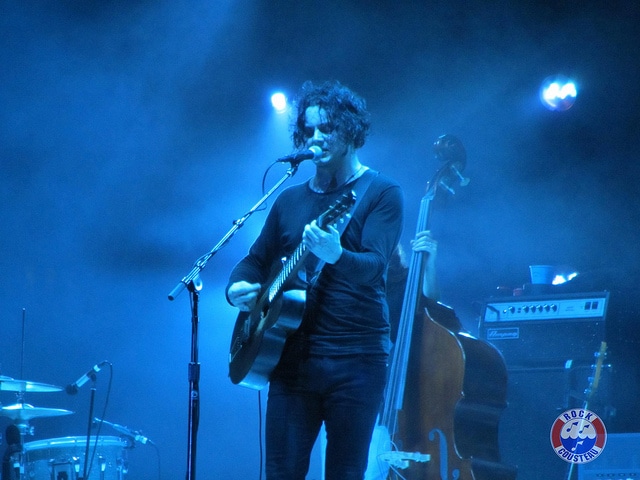 We all know Jack White is a connoisseur of the traditional elements of technology, but he's also embracing new tech developments too.
The singer-songwriter has released a new 'three-in-one' interactive video for the single 'That Black Bat Licorice'.
Viwers can alter and shift between an animated video, a live action video and a headbang video. The footage can be changed by pressing the 3 & B buttons on your keyboard or tablet screens.
Jack White actually directs the live action section of the short film, while James Blagden created the animation and Brad Holland shot the headbang clips.
'That Black Bat Licorice' is taken from his second solo album Lazaretto, which was released in June.
The record was inspired after he found a box of short stories he'd written when he was 19.
Speaking about the concept of Lazaretto, White said: "I went, 'Oh, wow, that's right – something from half my age.' I started reading the characters, and they're so simple and direct. I took them and turned them into characters in songs. It was sort of taking from my younger self, which is a strange idea. Something I've never done before. Can you work with your younger self and make something new out of that?"
Lazaretto was released through Man Records label, White also set the record for the largest sales week for a vinyl album since SoundScan began tracking sales in 1991. It was also the biggest selling vinyl CD in 2014.