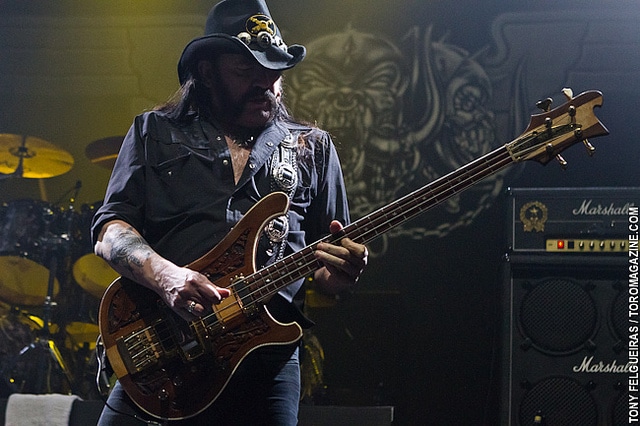 British hard rock/heavy metal Motorhead have released a video for their new album's first single 'Thunder And Lightning'.
The band revealed their new album, Bad Magic last week following a number of online teasers. The album follows up 2013's critical success Aftershock.
The album will be the band's 22nd since their inception in 1975. The band are also celebrating their 40th anniversary this year. The current line-up is made up of bass player and singer Lemmy Kilmister, guitarist  Phil "Wizzo" Campbell and drummer Mikkey Dee.
The video features the song playing over a fixed image of the proposed artwork for the album which is to be released in August of this year. The album also includes a version of the Rolling Stones classic 'Sympathy For The Devil'.
Listen to the new track below.
Photo Credit: Tony Felgueiras