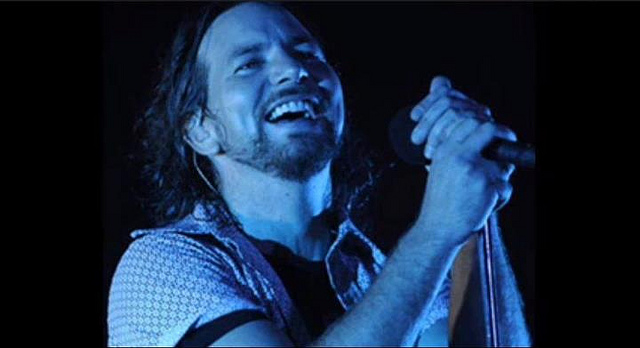 Pearl Jam's Eddie Vedder stopped mid-performance at his Chicago gig to remove an unruly fan from the crowd.
Eddie Vedder deserves major credit for this move. He stopped mid-performance to prevent a female fan from being hassled.
The Pearl Jam frontman was performing 'Lukin' when he halted the band to call out the man invading the woman's personal space.
He is seen pointing at the crowd member while shouting, "Hey! Hey, mister, get your finger out of the woman's face, motherf**ker. All the fingers are pointing at you. Clear out, mister".
Fans began to applaud as security escorted the fan out of the Wrigley Field in Chicago.
The Chicago concert concluded Pearl Jams 2016 Summer tour.
We got very excited earlier this month, when Pearl Jam and Soundgarden supergroup, Temple Of The Dog, announced they were reuniting for a U.S. tour. What got us even more excited was the supergroups hints of a European tour.
Photo Credit: Carolina Paz