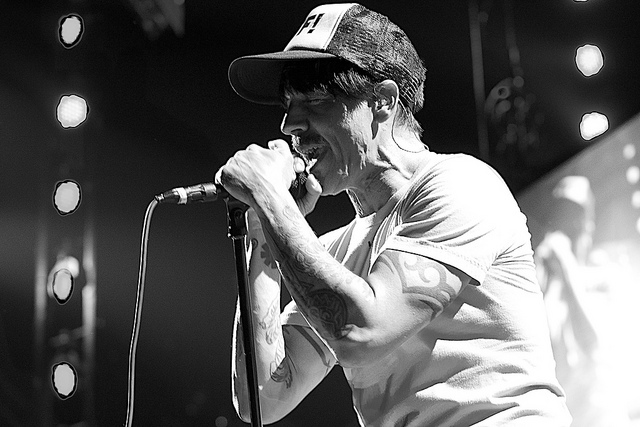 Red Hot Chili Peppers have released their new music video for 'Go Robot', in which they spoof Saturday Night Fever.
The video, which is for the band's second single from this album and is directed by Tota Lee, features frontman Anthony Kiedis visit the locations which are featured in the famous  1977 film, while wearing full body white paint.
The video also credits all four band members using different aliases. Kiedis uses the name he used as a child actor, Cole Dammett. Flea is Michael Peter, which are his real first names, Chad Smith uses his real name as well and is credited as Chadwick Gaylord and Josh Klinghoffer uses JK Dashwood.
The release of 'Go Robot' succeeds 'Dark Necessities' as the band's second single from their most recent album 'The Getaway.'
Meanwhile, the band have recently announced that they are going on tour in December, and they will be at Dublin's 3Arena on the 20th and 21st of December.
Photo Cred: Ultra 5280