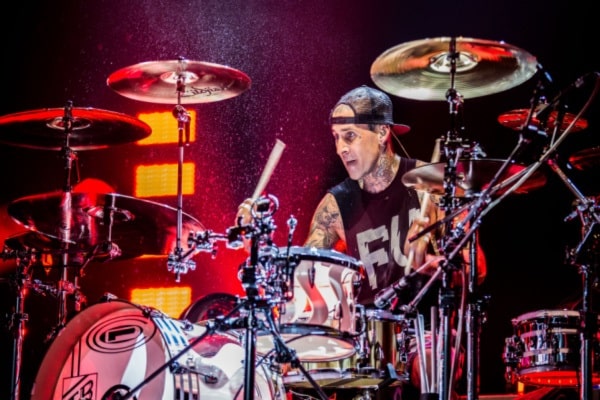 Would you like to listen to the article instead of reading it?
Following the birth of his new baby son, Blink-182 drummer Travis Barker has celebrated this arrival in a very unique way.
Last week, Barker's wife Kourtney Kardashian gave birth to the couple's first child Rocky Thirteen Barker.
Following this, the drummer took to TikTok to share a video of him playing the drums, in line with the baby's heartbeat.
Barker "practicing to my baby's heartbeat"
In a video which you can check out below, Travis shares footage of him beating a drum to a rapid rhythm, based on the sound of his baby's heartbeat.
The video also shows the drummer sitting in what appears to be a hospital room or doctor's office, surrounded by medical equipment.
"Practicing to my babies heartbeat", Barker adds in the caption.
Check this out for yourselves here.
This comes months after Barker's band Blink-182 released their long-awaited album 'One More Time..'.
It also marks the first album to be released by the band since the return of Tom Delonge to the set up.
To celebrate the release of this album, Blink-182 released accompanying tracks 'More Than You Know', and the album's title track.
"'One More Time' is kind of written about, Why does it take these catastrophes like me being in a plane crash or Mark being sick for our band to get back together?", Barker said of this album in a previous interview. More on this here.