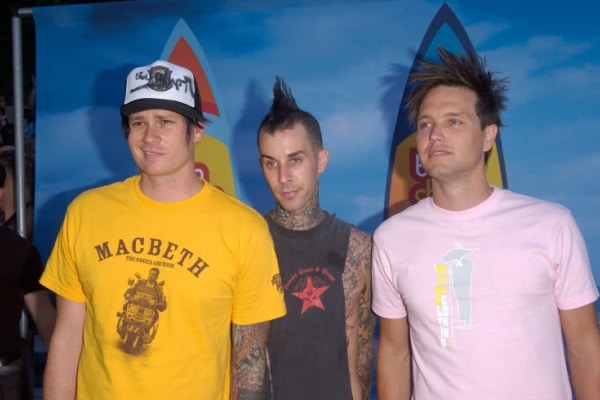 Would you like to listen to the article instead of reading it?
Blink-182 have released two new tracks from their latest album, 'One More Time..'.
The album which arrives on October 20, is the first to be released since the return of lead vocalist Tom DeLonge to the fold. DeLonge re-joined the band in 2019.
For the first time in a decade, all original bandmembers including Travis Barker, Mark Hoppus, alongside DeLonge all joined forces to release this album.
Announcing the news, Blink-182 shared a teaser video via their social media platforms, showing clips of the band speaking to Apple's Zane Lowe.
This video also includes DeLonge revealing that wanted to reunite with his former bandmates, after hearing of Mark Hoppus' illness.
"I remember telling my wife, 'I don't think I'm ever going to play music again, I don't think I'm ever gonna tour again,'" DeLonge explained. "Until Mark told me he was sick, and then I was like, that's the only thing I wanted to do". More on this here.
Blink-182 Release New Tunes
Following this, Blink-182 have released two new tracks from this album.
They initially released the title track 'One More Time…', which explores some of the major events which have occurred in the band's history, such has Hoppus' illness and Travis Barker's plane crash, which led to the deaths of three of his close friends.
However, the band surprised fans with a special treat of another single, 'More Than You Know'. You can check out these tracks below.
Promoting the album, drummer Travis Barker added, "'One More Time' is kind of written about, Why does it take these catastrophes like me being in a plane crash or Mark being sick for our band to get back together?".