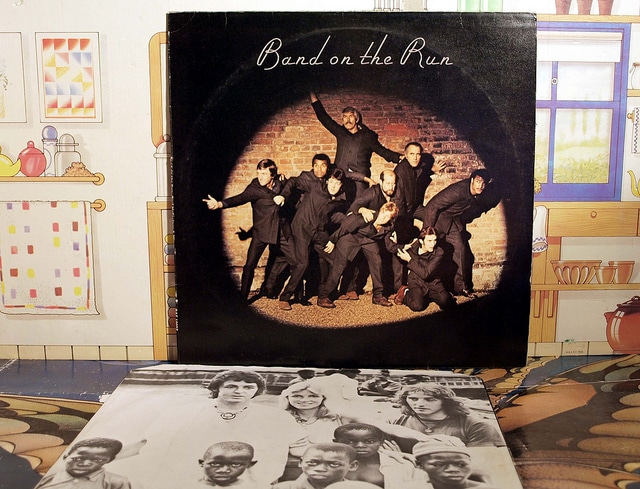 In honour of Paul McCartney's birthday, today's Classic Album is Band On The Run by Wings. The album was the band's third album and McCartney's fifth since leaving The Beatles. The album was released on the 7th Decemember 1973.
With the immense success of The Beatles, the Fab Four were always going to find it difficult to replicate that success when they went their separate ways. While George and John went the solo route, McCartney found comfort in the band setting which lead to him setting up Wings. Along with his wife Linda, former Moody Blues guitarist Denny Laine and drummer Denny Seiwell, Wings was founded in 1971.
Recording the album was quite an ordeal for Macca and co. They decided to record the album in EMI's studio in Lagos Nigeria. When they arrived in Lagos, they found that the studio was not up to McCartney's usual standard and suffered power outages. The problems continued as some band members left leaving McCartney having to record most of the record himself. The final nail in the coffin came in the form of a robbery at knifepoint by a local who stole unfinished lyrics and demo tapes for the album.
Despite these problems, the album was a great success producing some of the best songs of McCartney's career post-Beatles. 'Jet, 'Mamunia' and the title track all became fan favourites and sent the album to number 1 in six countries including the UK and US.
The album helped to legitimize Wings in the eye's of the music world summed up perfectly by the comedy character Alan Partridge who declared Wings to be "the band the Beatles could have been".
Track Listing
Side One
1 – Band On The Run
2 – Jet
3 – Bluebird
4 – Mrs Vandebilt
5 – Let Me Roll It
Side Two
1 – Mamunia
2 – No Words
3 – Helen Wheels
4 – Picasso's Last Words (Drink To Me).
5 – Nineteen Hundred And Eighty Five
Photo Credit: Steve