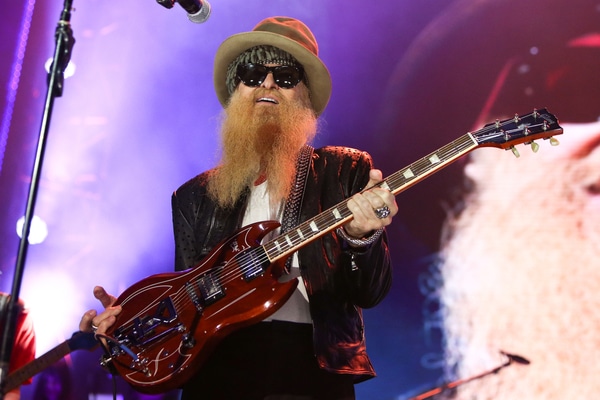 Last Friday saw ZZ Top play their first gig since the death of their bassist Dusty Hill. The band took to the stage at Tuscaloosa, Ala.
This took place just two days on from the sad announcement of Hill's death, who passed away in his sleep aged 72. More on that here.
Speaking about Hill's health, ZZ Top's Billy Gibbons revealed what Hill had told him when he stepped away from touring initially, "'I think I'm due to go visit the physician to see if I can bounce back".
He also added, "'In the meantime, I want you to grab our guitar technician, Mr. Elwood (guitar tech Elwood Francis) and take him out of that tech station and strap him up with my guitar and make him carry on with every single note.' And I said, 'Well, if that's your wishes, I'll respect that".
Despite Dusty Hill's passing, Billy Gibbons also insisted that the band will carry on. 
"Have a good time"
Despite recent events, ZZ Top took to the stage in Tuscaloosa, Ala. The band began with a lively rendition of "Got Me Under Pressure", while fontman Billy Gibbons addressed the crowd.
"We're gonna have a good time in here tonight", Gibbons told the audience. "Got a new guy up here, as you know. Dusty gave me the directive. My friend, your pal, Elwood Francis is gonna hold it down behind me".
The band then went on produce a live set of their most beloved tracks from their 50 years in the business. One thing you could undoubtdely feel, was Dusty Hill's presence throughtout the performance.
At various moments during the gig, Gibbons mentioned Hill's name, while also praising Elwood Francis' performance.
"How 'bout that Elwood, tearing up that bottom there for Dusty", Gibbons shouted out at one stage to the crowd.
The gig also ended with the band singing tracks like "La Grange", "Tush" and "Brown Sugar". 
ZZ Top live
https://www.youtube.com/watch?v=GKe1nWlSevI&t=1s
RIP Dusty Hill from @ZZTop, but their @TuscaloosaAmp show went on as he wished. Went w/ @VikingKnitten & my parents for my 50th birthday present, & it kicked total ass! pic.twitter.com/vu8xSIeNhl

— Christopher Lynn (@Chris_Ly) July 31, 2021