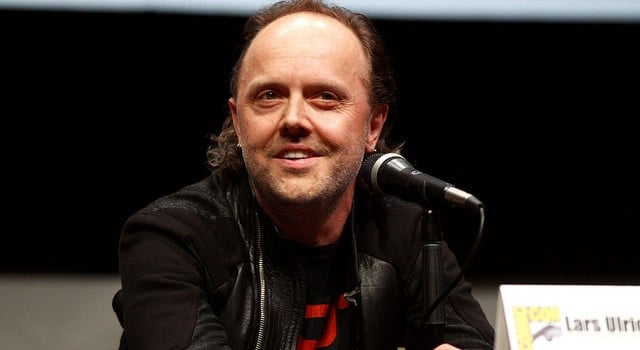 Metallica's Lars Ulrich has spoken about the possibility of becoming too old to play live.
Metallica  are currently getting ready to release their latest studio album, 'Hardwired… To Self Distruct', which will be the band's first since 2008's 'Death Magnetic'.
Ulrich spoke to Billboard recently about the possibility of getting too old to play with Metallica. The drummer said "Whether we'll be able to play 'Master of Puppets' in our 70s, I just don't know," he explained, "With Metallica, there's a physicality and a weight that has to be part of it. You can play it less heavy, slower — or you can realise that the music deserves that physical approach, and if the physical delivery isn't there, then maybe it's better not to do it." 
Ulrich added, "You're trying to prevent something from going off the rails. We're lowering the percentages of [body parts] breaking mid-show."
However, the musician said that he hopes Metallica will follow in the footsteps of The Rolling Stones, who are all still playing live into their 70s. Ulrich says that drummer Charlie Watts ,who is 75 and still playing, is his inspiration. He said "The only O.G. drummer… the only road map is Charlie Watts,"
He added, "I can see [myself playing live] in my 70s, mentally, but I just don't know about the physicality. That remains the great question mark."
Metallica will release 'Hardwired… To Self Distruct' on 18 November.
Photo Cred: Gage Skidmore