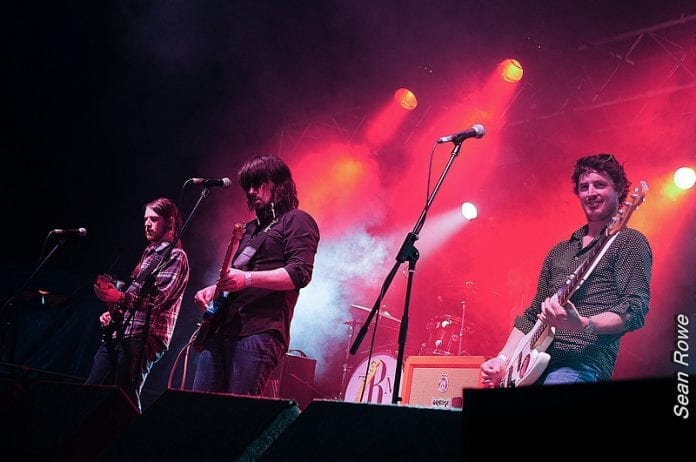 Mitchelstown based music festival Indiependence has just added a number of stellar acts to its line-up. Indiependence has gone from strength to strength over the last number of years, since its inception in 2006. Last year's festival welcomed the likes of The Kooks, Editors, Bell X1, Ash and Walking On Cars to name a few, and this year's roster is just as impressive.
The first acts for the festival were announced in December with Welsh band Manic Street Preachers, The Coronas and Sigma confirmed to perform.
Manic's frontman, James Dean Bradfield spoke recently about the bands upcoming summer shows, "I don't know if we're going to road test new material, but we actually are really looking forward to playing live. It will be nice to feel like a band again."
Some of the acts joining them for what promises to be a great weekend are Dublin singer songwriter, Craig Gallagher; Choice Music Prize nominated All Tvvins – who are also set to appear earlier in the summer at Sea Sessions in Donegal – indie rock band, Raglans, BRIT award winning singer-song writer Tom Odell and Lucan four piece The Riptide Movement.
Fans can expect nothing but their all from the Riptide Movement; guitarist Mal has said of playing live
"Playing live is everything to us, no matter what the gig, venue or audience we're playing to – we give it our all, we play like it's the last time we'll ever play. The buzz from playing live is better than any drug, it's what keeps us going."
Other acts added to the lineup include Hermitage Green, Brian Deady, We Cut Corners, Overhead, The Albatross, Stephanie Rainey, Fangclub, Beoga,  Talos, Tiz McNamara, MindRiot, Le Boom, Craig Gallagher, Eve Belle, Super Silly, Dagny, Brass Phantoms, Penrose, Beoga, Apella, Frank Turner, August Walk and Jossiah Stone.
Indiependence takes place the first weekend of August (4th -6th) at Deer Farm. The site is on the outskirts of Mitchelstown in north Cork with multiple stages across wonderful tree lined 52 acre site overlooked by the Galtee mountains on August 4th-6th.
Tickets priced: 3-DAY WEEKEND CAMPING – €119 VIP INDIE GARDEN UPGRADE – €50 are on sale now
Picture Credit: Sean Rowe