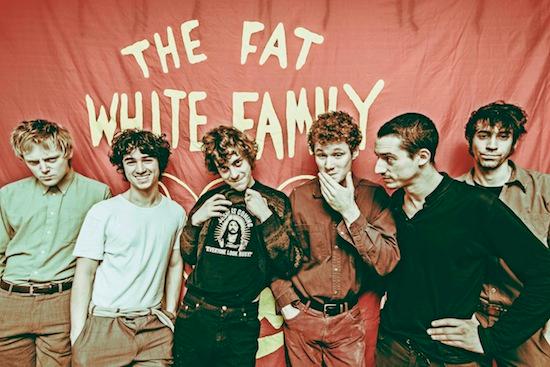 It has become apparent that the Arctic Monkeys Alex Turner's acceptance speech has caused some upset among fellow artists. Over the past few days a few people have spoken out about the speech and not in a good way.
Gus Unger, of Alt-J has said that Turner's speech was "Self Indulgent" however he also went on to say that it was the best part of the Awards.
Other artists that have voiced their disapproval are Fat White Family, and they weren't as polite as Alt-J in voicing their opinions.
Frontman of Fat White Family Lias Saoudi has called Alex Turner "A moron" and has said that the speech at the Grammy awards made him cringe.
Speaking in an interview with NME, Saoudi continued his disapproval of Turner's speech saying:
"Words are not enough to describe how much of a fucking buffoon I think that man is. I find it unbelievable that people think of him the way they do. The guy is clearly a moron. He was talking about the universe and cyclical natures and 'invoice me for the microphone'. What are you talking about man? You're a fucking millionaire. His latest record, I fucking hated it."

He then continues his barrage of abuse towards Turner saying:

"I hate that little c**t, he's a fucking joke. It was the least rock'n'roll thing I've ever seen in my fucking life. His speech was horrendously embarrassing. It made me sweat, like when you see something that really makes you cringe. Massive cock. Print that."
So we have! Its been a while since we have seen tensions like this between two bands, last time I can remember anything like this goes back to the Oasis v Blur days, good times.  

Not exactly in retaliation to the comments against him, Turner has said the the speech was an effort to teach the people in the room the importance of rock music. Speaking in NME he has said:
"It's not aggressive," he says. "It's just about presenting an option that people may or may not know exists. It occurred to me that in that room, or certainly watching it on TV, were people who'd never heard the term 'rock 'n' roll' other than to describe a zip on a Topman jacket."
Leave a comment below and let us know what you think, is Turner a moron? Or has there been an over reaction following the speech?
By Martin O Brien.