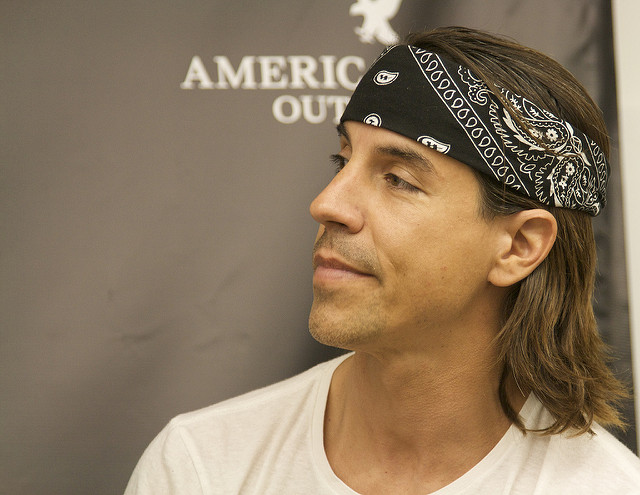 Red Hot Chili Peppers frontman Anthony Kiedis, has reportedly offered one of his unused songs to one directioner Harry Styles.
Following the bands split, the ex One Direction heartthrob signed a solo deal with Sony while he also works outside the States with Columbia.
Now working on new material, it seems as though he's not short on offers as rock icon Anthony Kiedis appears to have offered the singer one of his unused songs.
The Sun reports Kiedis believes one of his songs would be perfect to launch Styles' solo career, "We've got 20-30 songs that didn't make the album and are on the cutting room floor. There's one that could be great for young Harry".
He also recently spoke of the irritation he experiences when fans use mobile phones at live performances. He told the Journal de Montreal, "The problem today, is the cameras during concerts. This keeps you from living in the moment. It is not important to have these pictures in megabytes. It is better to have them in your heart and your memory".
The Red Hot Chili Peppers recently announced an additional Dublin date due to popular demand. The group play the 3Arena on December 20th and 21st.
Bassist Flea recently joined Koko the gorilla for a jam session.
Photo Credit: CC Chapman