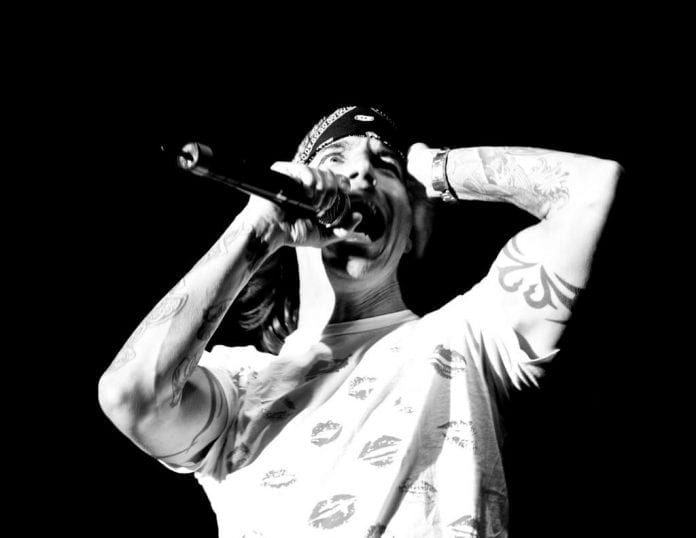 Anthony Kiedis is suffering with a "torn tendon" in his ankle while on Red Hot Chili Peppers world tour.
The band who formed in 1983, are currently touring North America on the Getaway World Tour which is in support of their eleventh studio album. The Getaway was released June 17 2016.
The frontman revealed in an interview with ET Canada,: "I'm always getting banged up, and hurt, and repairing, and recovering, and hurting, and it's just normal.
"At the moment, I have a torn tendon in my ankle from spinning around night after night, but it'll heal."
This is not the first time health issues have hit the tour. They had to cancel dates in May due to Kiedis contracting an intestinal flu and then more recently they were forced to cancel their concerts in Dublin's 3Arena due to another health scare.
 As reported by RadioX, Chad Smith revealed the medical emergency was "really scary", but assured fans Anthony was "on the mend".
At the time, he said: "His stomach was killing him (and) It was really scary. So we went directly to the hospital and we were really upset we couldn't play for the fans, but also more worried about him. I really appreciate all the well wishes. People sent so much stuff."
Both shows have been rescheduled to September 20 and 21 2017 with tickets valid for the new dates.
Kiedis also opened up about the nerves he experiences before shows and how he welcomes them, "I'd be a little bit lost without the nerves," he says. "I'd want to be borderline ready to throw up from nerves, and then I'm ready to go."
The nerves certainly did not get in the way of the Chili's success; they are one of the best-selling bands of all time with over 80 million records sold worldwide, have been nominated for sixteen Grammy Awards, of which they have won six.
Picture Credit:C.C. Chapman