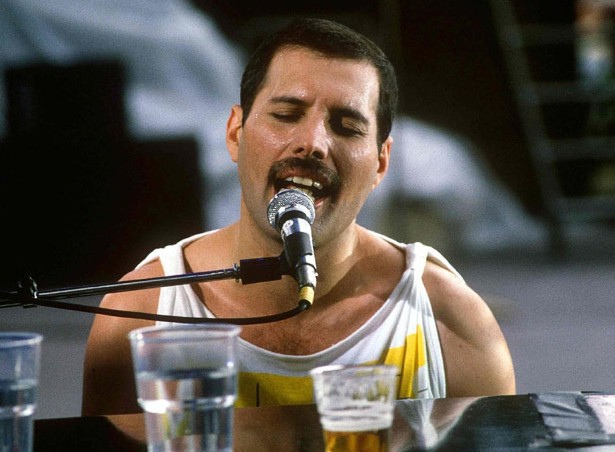 To mark what would have been Freddie Mercury's 70th birthday, an asteroid has been named after the Queen frontman.
The announcement was made by Mercury's Queen band mate and astrophysicist, Brian May  "I'm happy to be able to announce that the International Astronomical Union's Minor Planet Center has today designated Asteroid 17473, discovered in 1991, in Freddie's name, timed to honor his 70th Birthday,"
The asteroid, which orbits around Mars and Jupiter, and never comes closer than 350 million kilometers to Earth has been named ' Asteroid 17473 Freddiemercury'.
May and the International Astronomical Union revealed the asteroid at a celebration in Montreux, Switzerland for Mercury. The asteroid was discovered in 1991 by Henri Debehogne, which was around the same time that the Queen frontman died.
The asteroid is on the main asteroid belt and according to May, "You need a pretty decent telescope to see it. It's just a dot of light but it's a very special dot of light and maybe one day we'll get there."
With Joel Parker from the Southwest Research Institute adding "Singer Freddie Mercury sang, 'I'm a shooting star leaping through the sky' – and now that is even more true than ever before… Even if you can't see Freddiemercury leaping through the sky, you can be sure he's there – 'floating around in ecstasy,' as he might sing, for millennia to come."
Photo Cred: Consapevolezza2