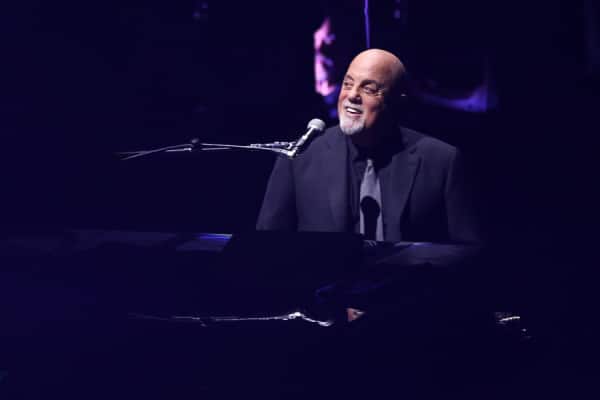 Would you like to listen to the article instead of reading it?
Billy Joel has had his say on Fall Out Boy's updated version of his track 'We Didn't Start The Fire'.
Originally released in 1989, the single featured on Joel's album 'Storm Front', becoming his third ever SONG to reach top spot in the Billboard 100 Chart.
'Storm Front' was also nominated for record of the year at the Grammy Awards.
"changed the world forever"
This new version of the Joel track was released by Fall Out Boy alongside 'Love From The Other Side', and 'Hold Like A Grudge' on June 28.
Announcing the track's release on Instagram, Fall Out Boy wrote, "I thought about this song a lot when I was younger. All these important people and events- some that disappeared into the sands of time- others that changed the world forever".
"So much has happened in the span of the last 34 years- we felt like a little system update might be fun. Hope you like our take on it…", they added.
Check this out for yourselves below.
This new version also sees Fall Out Boy pick up where Joel left off with the referenceS to pop culture headlines which span from 1949 to 1989.
Fall Out Boy features pop culture such as Harry Potter, Taylor Swift, My Space, Kanye West, MySpace and Twilight.
They do refer to several historical tragedies, including Sandy Hook, the War in Afghanistan, Lebannon's explosion, polar ice caps, The Boston Marathon tragedy, George Floyd and more.
"take it away"
Offering his seal of approval, Billy Joel was full of praise for the band's version of the track.
"Everybody's been wanting to know when there's going to be an updated version of it, because my song started in '49 and ended in '89 — it was a 40 year span", the Piano Man singer said in a recent interview.
"Everybody said, 'Well, aren't you going to do a part two?' I said, 'Nah, I've already done part one.' So, Fall Our Boy, go ahead. Great, take it away".
Speaking of Fall Out Boy, their founding guitarist Joe Trohman revealed that he was taking time away from the band to focus on his mental health.
He did assure fans that he would "absolutely, one hundred percent" return. More here.
Back in May, Billy Joel put his $49 million mansion up for sale.
Purchased by Joel in 2002, the house includes eight bathrooms, and five bedrooms, along with 180 degrees of elevated water views. More on this story from Nova here.