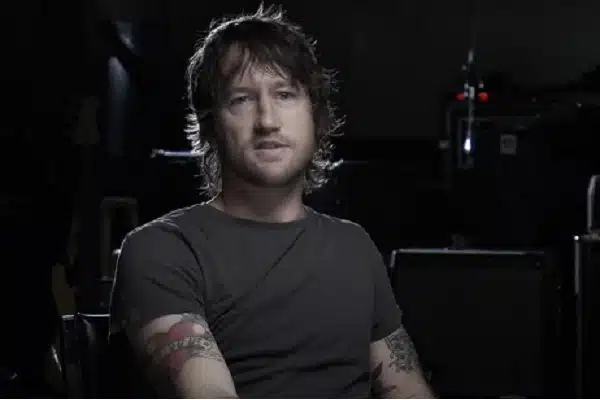 Would you like to listen to the article instead of reading it?
Foo Fighters' Chris Shiflett has announced his new studio album 'Lost At Sea'.
The album which is available for pre-order from tomorrow (July 13), will arrive on October 20, via Snakefarm in Ireland and the UK. More here.
Shiflett confirmed the news himself via Twitter.
tomorrow!! info coming soon! we have some nice bundles and what not. https://t.co/z6QZVd2vyV

— Chris Shiflett (@ChrisShiflett71) July 11, 2023
'California version of the Clash'
Shiflett also shared his latest single 'Damage Control', which features on the album.
The track is part of an album described as "a California version of the Clash", according to Shiflett's press release.
"We made a guitar-centric record that encapsulates everything I've been listening to over the years, from the most country songs I've ever recorded to punk rock and even songs that sound like a California version of The Clash", the Foo Fighters guitarist and songwriter said.
Check that out below.
You can check out the tracklist for 'Lost At Sea' below.
'Dead And Gone'
'Overboard'
'Black Top White Lines'
'Damage Control'
'Weigh You Down'
'Burn The House Down'
'Where'd Everybody Go?'
'I Don't Trust My Memories Anymore'
'Carrie Midnight Texas Queen'
'Parties'
Back in March, Chris Shiflett performed a set of concerts across the UK and Ireland, including a show at Whelan's, along with shows in the UK including Glasgow, Leeds and Manchester.
News of Shiflett's album comes just weeks after his band Foo Fighters confirmed dates for their much anticipated UK Tour next year. More on this here.