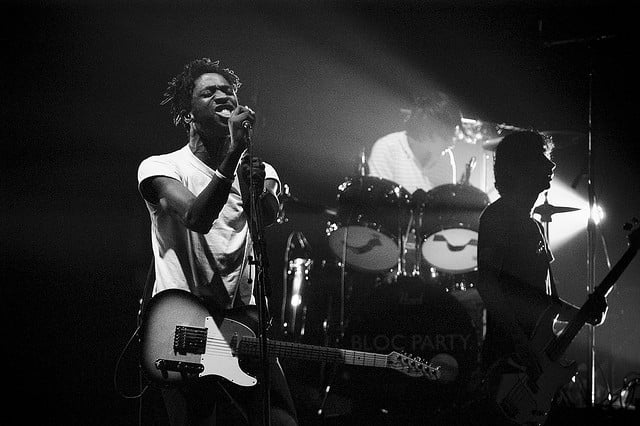 Bloc Party have released a new track called 'Virtue' online, which is from their forthcoming album titled Hymns. The new album is set to release this month on January 29th.
It is the third track to be released off the new album along with previous tracks 'The Love Within' & 'The Good News'. The current Bloc Party line-up only features two members from the original band; Frontman Kele Okereke and guitarist Russel Lissack.
The band will be hitting the road this year in support of the new album. This month they will be playing as part of the NME Awards Tour 2016. They will be joining the likes of Drenge, Rat Boy and Bugzy Malone and playing show across the UK.
In previous years the likes of Arctic Monkeys, The Killers, Florence + The Machine and more have embark on the NME Awards Tour. This year the tour will start in Cardiff on January 29th and end in Birmingham on February 12th.
You can listen to the new track from Bloc Party titled 'Virtue' down below.
Photo Credit: star5112