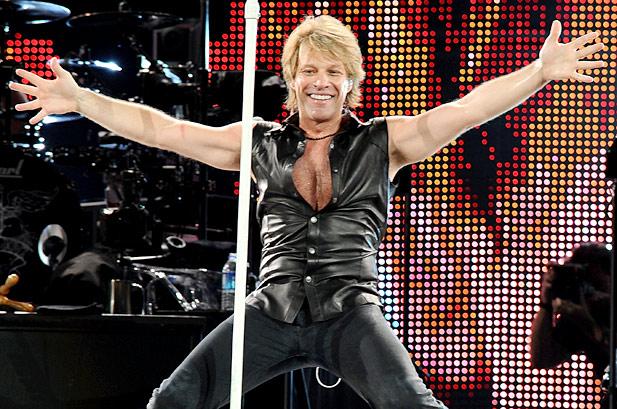 Bon Jovi have topped the Billboard rich list of annual earnings once again. The American rock band have earned an estimated $29,436,801 in 2013.
Over the past six years they have constantly been in the running and have topped the rich list standings for three of those past six.
Billboard says:
"It's no surprise Bon Jovi's immensely popular stable of songs continues to drive strong digital track sales, with more than 1.5m downloads producing nearly $300,000 in royalties. Streaming royalties are also catching up, approaching $150,000.
Other earnings include the band's touring revenue which is substantial considering the band's continued touring presence, and also their merchandise sales that have continued to grow.
Other bands in 2013's rich list include. 
1 (4).   Bon Jovi: $29.4m
2 (5).   Rolling Stones: $26.2m
3 (10). Fleetwood Mac: $19.1m
4 (19). Dave Matthews Band: $13.9m
5 (21). Paul McCartney: $13.8m
6 (22). Eagles: $13m
7 (24). Trans-Siberian Orchestra: $12.5m
8 (31). Imagine Dragons: $9.4m
9 (35). Rush: $9.1m
By Martin O Brien.