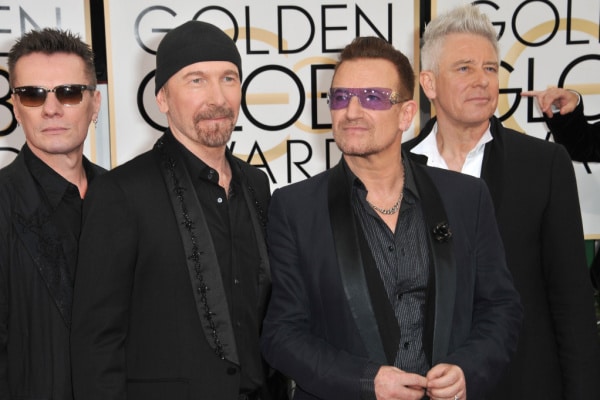 Over the weekend, U2 lead singer Bono revealed that the band are to begin recording a new album by the end of the year.
According to Bono, the album will be an "uncompromising, balls-to-the-wall, transcendent rock 'n' roll album, with unreasonable guitars, like properly aggressive as the times deserve". 
This comes as the arrival of the singer's forthcoming memoir Surrender: 40 Songs, One Story is just a matter of weeks away, and Bono recently announced plans to share stories from this book at Dublin's 3Arena on November 21.
Bono himself described the night's events as "an evening of words, music and some mischief". More on this here.
"cost"
While making this potential new album would "cost us a lot", Bono has insisted that the cost would be worth it, as he wants this next record to encapsulate the U2 experience in the studio.
"The question we have got to ask ourselves is: are we ready to pay that cost, and the cost will be in relationships?", Bono said.
He continued, "Are we going to go in there and give it all of our life, because that's what art demands in the end? And I want the answer to that question to be yes, and I haven't really figured out what that means for the rest of my life. But that will be the second book". 
On top of this, Bono also revealed that U2 have plans to celebrate their 1991 album Achtung Baby.
"We are planning something special for Achtung Baby, not a tour but something extraordinary", the music icon added.
"It is important to do retrospectives for any artist, but not too many. I have just spent a few years in the past, and I am very keen to get to the future". 
Earlier this month, Bono also paid the students of a secondary school in Clontarf a suprise visit, and read passages from his book.