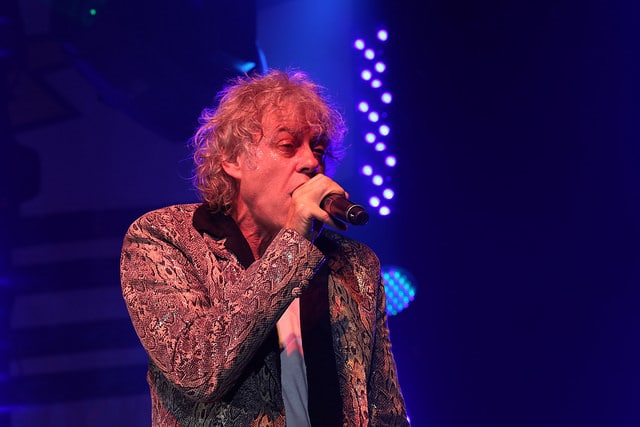 Bob Geldof and The Boomtown Rats are back and they will be performing in Dublin later this year. They recently announced that they will be playing the Olympia Theatre on the 6th of December.
Tickets will be going on sale on Thursday September 24th for the gig, coming after the band recently played a set at Electric Picnic. They also recently made an appearance on Imelda May's show on RTE, to announce their comeback.
The Boomtwon Rats formed in 1975 in Dublin and exploded out of Ireland in 1976 and their fast, loud, furious music and their fast loud furious attitude meant they became part of the burgeoning punk scene at the time.
As their star rose in Ireland they started touring in the UK with the Ramones and Talking Heads, rocking and mocking the status quo alongside the Sex Pistols, The Clash, The Jam and The Stranglers.
They made history as the first Irish band to have a UK no 1 hit with 'Rat Trap', they also had success with the likes of 'I Don't Like Mondays' & the socially concious 'Banana Republic'.
Radio Nova will be giving away tickets to the show, the only radio station that is doing so. Tune in to be in with a chance to win tickets to their gig on December 6th.
Photo Credit: Mark Kent