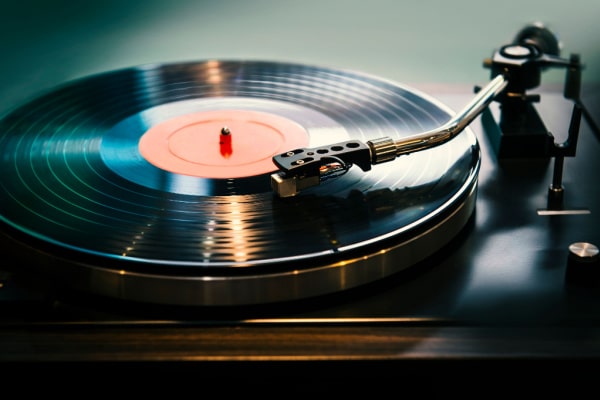 A strong increase in the sale of vinyl records has led to a 17% upstart in profits for the Irish arm of Universal Music from last year.
The current sales figure stands at €26.3 million, following this increase, which is "due to the significant resurgent growth in the popularity of vinyl records", according to directors of the company.
The directors have also put this resurgence down to a positive increase in subscribers to legal streaming music service.
Artist such as U2 and Taylor Swift have also been credited the company's roster of stars. The accounts have also shown a major increase in pretax profits to €607,818, following the increase in revenues.
Back in September, Glasgow was named the UK's vinyl collecting capital. More on this here.
The company have also revealed that they did not pay any dividend last year, having paid out €500,000 in 2020.
Still Facing Risks
Directors for this company have also stated that it still faces uncertanties and risks, mainly due to the aftermath of the Covid-19 pandemic.
Such risks could even include local economic downturn, and its impact on customers spending in all areas of the Irish market. This also includes its effect on discretionary customer spending.
Such risks are being managed by ensuring the company has sufficient financial support, along with actively seeking out new business opportunities, according to directors.
A breakdown of revenue figures show that both royalty and licence fees income has increased from €19.2 million to €20.85 million. Sales of goods have increased by 63%, from €3.35million to €5.46million.
Staff costs have also increased slightly from €1.81 million to €1.92 million.
Remuneration has also decreased, including pension payments to two directors Nick Younger and Mark Crossingham, which have declined from €645,327 to €628,573.
The remuneration also includes pension contributions of €38,240 and pay of €590,333.
The company also reported shareholder funds of €3 million, and accumulated profits of €2.5 million.
The first vinyl album with a guitar pedal was also launched back in September.