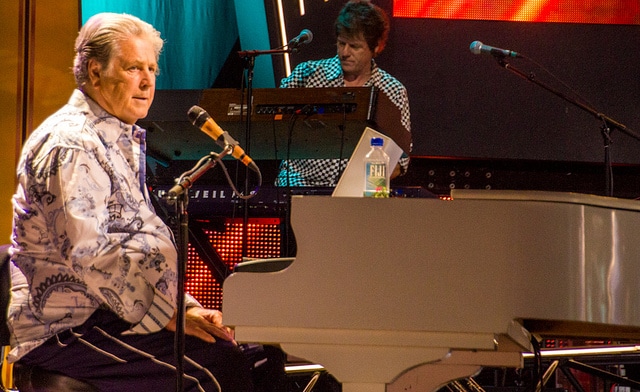 Brian Wilson the brains behind the Beach Boys, has announced a new European Tour for 2016. Wilson also had to postpone his upcoming UK tour due to previous arrangements.
Wilson postponed a string of shows in the Uk due to work on a new biopic called Love and Mercy. The dates have now been pushed back to 2016, due to these engagements. A press release also confirmed that Wilson will tour the UK and Europe next year, for the 50th anniversary of the Beach Boys' groundbreaking album Pet Sounds.
It was also announced that it would be Wilson's "final European tour" with a statement from the man himself saying "I'm sorry I won't be able to make these shows this year, but I look forward to seeing all my fans in 2016 to help me celebrate 50 years of Pet Sounds. This will be my final European tour".
Brian Wilson recently released his new album No Pier Pressure back in April. A number of special guests performed duets with Wilson on the album, including She & Him's Zooey Deschanel, Kacey Musgraves and Nate Reuss from Fun.
Photo Credit: Chunky Glasses