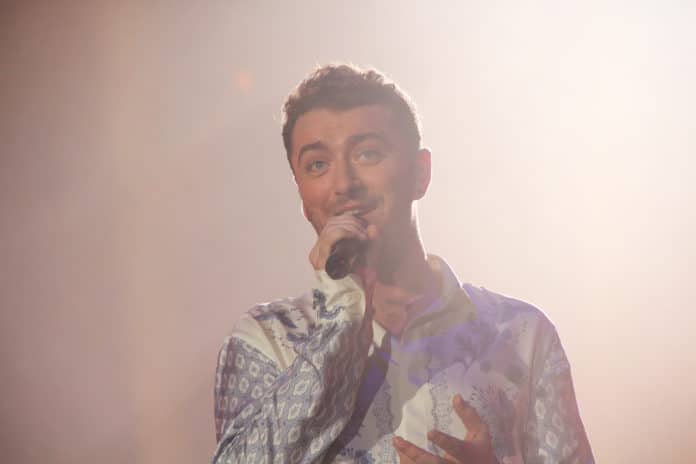 The Brit Awards will make history next year as one of the first major music awards ceremonies to do away with gendered male and female award categories. 
The binary categories will instead be replaced by a singular prize for Best British Artist at next year's awards according to organizers. 
The change was prompted by artists like Sam Smith and Will Young who claimed that the current system excludes non-binary artists and performers. Smith, who came out as non-binary last year, was ineligible for either of the two current categories at this year's awards despite their album 'Love Goes' reaching number two in the UK charts. 
In a now-deleted Instagram post about the ineligibility, Smith described the situation as being "reflective of the society we live in".
"The Brits have been an important part of my career," they wrote. "Music for me has always been about unification not division.
"I look forward to a time where awards shows can be reflective of the society we live in. Let's celebrate everybody, regardless of gender, race, age, ability, sexuality and class."
The gendered awards have been part of the Brit awards since 1977, but are finally changing after organizers promised to review the current system back in 2019. 
"If you were starting the awards from scratch today, you'd probably do it on these terms," said Gennaro Castaldo, a spokesperson for music industry body the BPI, which runs the awards.
"Why shouldn't the likes of Adele and Ed Sheeran be able to go head to head and be judged as artists… assuming they're nominated?"
The shift will make Dua Lipa and J Hus the Brit award's final recipients of best female and male artist respectively. The International categories, won this year by Billie Eilish and The Weekend, will also become gender-nuetral at the 2022 awards ceremony. 
In response to the announcement, Dua Lipa's manager Ben Mawson said that he was in favor of the change. 
"It's good to see the Brits continuing to make progress to a more inclusive awards show that puts talent first," he told the BBC. "It's a step that we welcome."
Voting for the 2022 ceremony begins on December 10th, with the awards show due to take place at London's O2 arena on February 8th of next year, hosted by comedian Mo Gilligan.