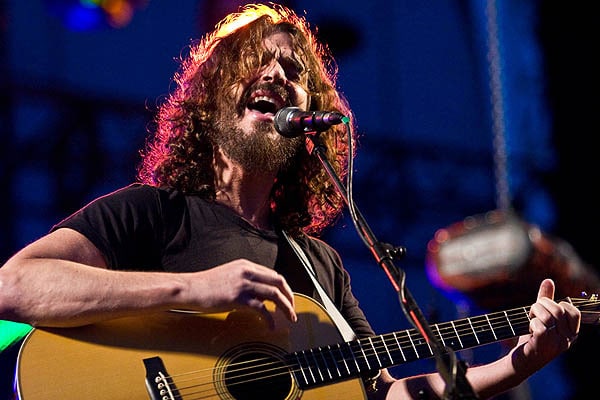 It appears that Soundgarden frontman Chris Cornell is open to the thought of an Audioslave reunion. The band originally formed back in 2001, consisting of Cornell and Rage Against The Machine members Tom Morello, Tim Commerford and Brad Wilk.
The band released three albums during their existence: Audioslave (2002), Out of Exile (2005) and their last album Revelations in 2006. The band split back in 2007 over what they called "personal and creative differences".
In a recent interview with Total Guitar, Cornell spoke about the possibility of a reunion "I think it would be great," adding that "We did a lot of songs [before the split], and with the benefit of not having done anything with those guys for so long, I can't imagine what it would be. It would be a really amazing experience just to get back and work with the same guys again."
Cornell then spoke about how they have some material left over after they split "We had extra material, and we just never seemed to have trouble ever trying to agree on what would come out of the songs."
It was recently announced that Cornell would be releasing his fourth solo album this year. Higher Truth will release later this year and is the follow up to 2009's Scream, which was produced by Timbaland.
Photo Credit: Focka