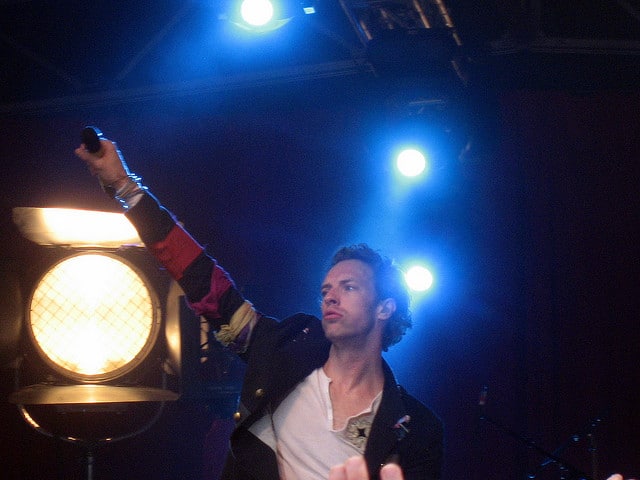 This sounds like the kind of thing you should keep to yourself, Coldplay's frontman Chris Martin has disclosed that pop singer Katy Perry inspired the band's new album.
So what was it exactly that Katy helped with? The English singer claims it was the simple chord progressions of Perry's music that was helpful.
He was specifically discussing the track 'A Sky Full Of Stars' from their album Ghost Stories. Speaking to Beats Chris said: "I'm not the most poetic of lyricists," he admitted, "but I know what feels right."
"I'll tell you the truth: I was listening to a lot of Katy Perry. A lot of her songs have the same chord sequence the whole time. Your body feels comfortable with them and then the melody's changing on top so there's a groove you really get in to and then also you're kept interested… so I was like, 'that's an amazing way of doing songs.'"
"I love 'Last Friday Night' by Katy Perry almost as much as [Radiohead's] 'Karma Police,'" Chris said. "If you want to straddle that line, you have to take the slings and arrows."
"That song [A Sky Full Of Stars] really ended up being inspired by EDM [electronic dance music], which some people turn their nose up and then you go to see an EDM thing and people are together and having the best time. So I was like f**k it! I love that stuff. So I wanted to have a song that comes from that world. But in terms of, 'I'd really like to jump up and down to this,' we don't really know what we're doing."
'A Sky Full Of Stars' is the second single to be taken from Coldplay's sixth album Ghost Stories.
Listen to 'A Sky Full Of Stars' below.