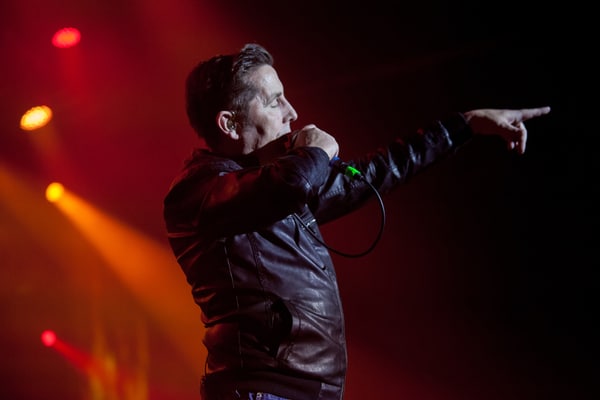 Radio Nova is once again at the heartbeat of the Dublin music scene as Christy Dignam from ASLAN this morning exclusively unveiled his brand new solo song "High" with a world premiere play on Morning Glory with PJ Gallagher and Jim McCabe.
During his interview Christy also revealed how he has received no support from the Government throughout COVID restrictions preventing him and Aslan from performing.
"The guy that sang at my dad's funeral got 46 grand out of this grant and we got nothing! There is endemic corruption in this country. If Aslan weren't entitled to any of the grants who are? We are 40 years working in this country paying taxes. It's ridiculous," Christy said during his chat with PJ and Jim.
In mid-2020, while undergoing chemotherapy, Christy devastatingly lost his father to Covid-19, as well as his beloved dog Jack, who had been his constant companion for 12 years.
Christy also gave his thoughts on the GAA having 40 000 at the All Ireland last weekend saying, "It's great that the GAA is back but if it's alright for that, the Artane Boys Band were in the middle of Croke Park before the game. The law is if there is music outside there's only 500 maximum allowed there but there was 40 000 at their gig!"
And of his new song "High" Christy said, "I'm sure PJ knows this, Sometimes when you write something you just know it's good and I knew this was fairly decent" to which Jim said: "That doesn't happen a lot with PJ!"
"Yeah in fairness that's why he's fixing gaffs now," Christy joked referring to PJ hosting "The Big DIY Challenge" on RTE.
"High" will be the first song released from the aptly named album "The Man Who Stayed Alive" due to be released this autumn that will also feature Imelda May on a track entitled 'Song For Kathryn'.
The 61-year-old Dublin music legend was diagnosed with terminal cancer in 2013, and has said previously the only thing left on his bucket list is to create a solo album.
Christy has been working on the album with award-winning writer and producer Don Mescall, who wrote the hit single 'Too Late for Hallelujah' for the band in 2012.
The album was written and recorded predominantly at Don's "Quivvy Church Studio" in Cavan , quite a few of the vocals were recorded in Christy's Kitchen at his house in Dublin when he was well enough between Chemotherapy treatment he is currently receiving for a terminal disease.
The 'Back Christy' campaign was started to "fund the production of the album, to ensure Christy and his family can benefit from the process and to march the album into the number 1 spot in the charts".
There are three options available to purchase as part of the campaign, including Album Seeder (€50), Album Kickstrer (€100), and Album Champion (€500).
The first option will get you a copy of the CD, an "invitation to join online performance preview of the album with Christy before the album releases", and you can put your name under the "Christy's Army" section of his website.
The second option will get you all the same perks as the first but you'll also receive a vinyl of the album.
And for €500 you will get all the above perks plus your CD and vinyl signed by Christy and an invite to a virtual reception hosted by the singer before an online performance.
10% of all proceeds raised from the campaign will be donated to ARC Cancer Support Services, a charity that is "close to Christy's heart".