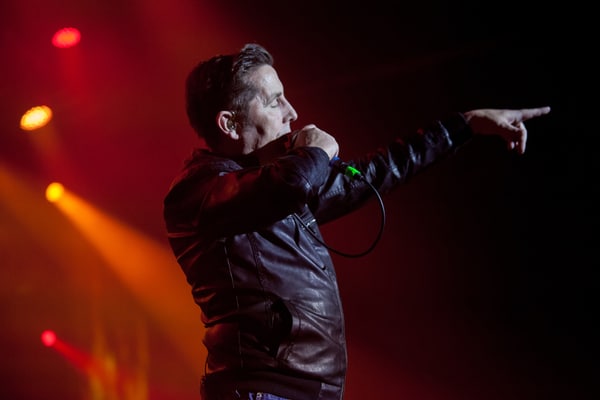 Christy Dignam has confirmed that he will release a new album later this year. He will also be performing live with Aslan this year too.
The Aslan frontman told Ray D'Arcy that the album titled The Man Who Stayed Alive will be released in October.
 "I feel great", the singer said. "I've just done a solo album, which is something I'd always wanted to do, you know? It's brilliant, Ray. I swear to God, it's amazing". 
"The album's out in October", he added. "The first single is out in the middle of August, a song called High… It's kind of about the pandemic and how it's changed the world and stuff. You just want one moment away from that, liberation from that and you kind of find it in the person you love". 
Dignam continued, "Myself and (singer-songwriter) Don Mescall sat down and he kind of did a study of me almost. We put these songs together, we put this album together – just the two of us". 
Christy Dignam had worked previously with Dom Mescall on the song Too Late For Hallelujah.
"Don went away and he read the autobiography and stuff," Dignam added. "He used to ring me and ask me certain things – how I felt about certain things. So, when I look at the songs, it's amazing the way he got into my head. He really did". 
"It's a natural high", D'Arcy then said to Dignam, to which the singer served this response.
"Yes", he said. "And that's the thing – because I was very aware of that. I was very aware of people in places going, 'I'm sure you want to get high – yeah, yeah!' So, at the end of the song, it goes, 'Your smile's the only thing that gets me, life's the only thing that lets me, love's the only thing that gets me through'". 
"The day job"
Dignam is also thrilled to be performing again with Aslan. Calling it "amazing", Dignam also confirmed details about an upcoming Aslan gig, taking place on August 12.
"We're doing a gig in the INEC on the 12th of August", he said. "It's great just to be back gigging again". 
We have some EXCITING NEWS!!!!

August 12th…. Gleneagle INEC Arena@GlenINECArena
LIMITED TICKET AVAILABILITY!!! https://t.co/b9c4FA0pUK pic.twitter.com/vUJBey8RSm

— Aslan (@OfficialAslan) July 16, 2021