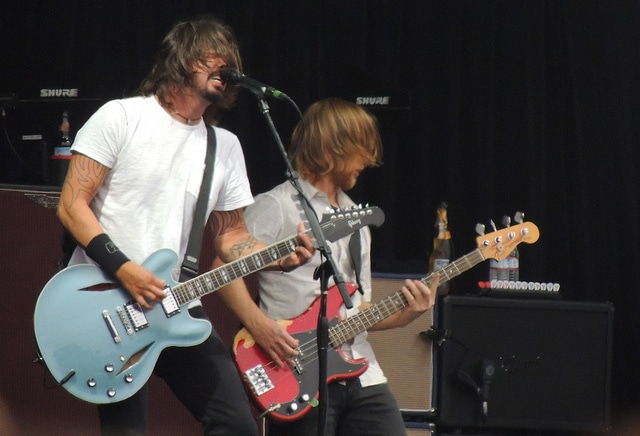 After the success of the HBO series Sonic Highways, it appears that Dave Grohl has been offered a number of different opportunities to direct commercials and documentaries.
Even though he has had no prior experience, he said that offers flew in after the eight show series. Dave Grohl confessed that when he directs he just goes with his "gut feeling".
In a recent interview with Deadline, Grohl spoke about some of the offers that he has received since the show "I started getting offers to do everything from narrative features to Heineken commercials, " the interview was in accordance with the recent news that Grohl had been nominated for an Emmy for the TV series.
Sonic Highways was created, produced and directed by Dave Grohl, and saw Foo Fighters record a song in eight different US cities, as well as telling the story of each city through interviews with local musicians.
Grohl spoke of the recent Emmy nomination saying "When it actually happened, I shrieked, 'Oh my God!' I don't really know how to process it. I'm a foreigner in the television world, and as a director. I've had fun but honestly, I'm a drummer, man. This is just a funny place to be."
Photo Credit: Daneil Hartwig