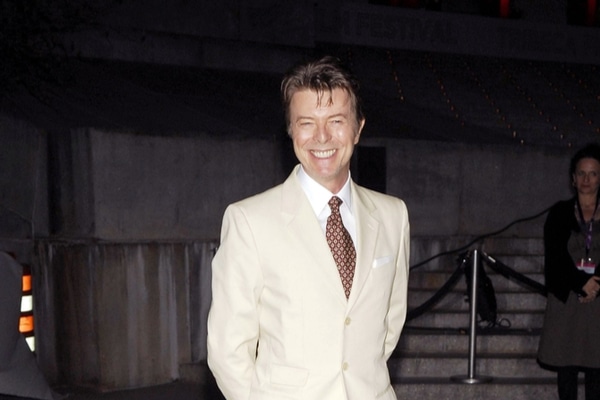 An apartment that the late David Bowie lived in, has been sold for $16 million. It was put up on the market a month ago. Bowie moved into the apartnment back in 1999.
It was reported that the Manhattan high rise sold for $16.8 million. This was approximately four times the figure that Bowie bought the house for.
The house was reportedly put on sale by the real estate group Corcoran in mid June. Its sale was confirmed on July 11.
The apartment was orginally built in 1886. It orginally served as a Hawley & Hoops chocolate factory.
The mortgage repayments were approximateyl $60,000 monthly. Property taxes were $8,900 with maintenance common charges $7,802.
The apartnment is also one of several houses that David Bowie and his wife Iman Abdulmajid lived in during their marriage. The pair married in 1992 and lived in Bowie's native London, Sydney as well as a private island in the Grenadines. They moved to New York in 1999 shortly before their only daughter Lexi was born.
This comes just weeks after one of Bowie's original paintings was also sold at an auction in Canada for $108,120. The painting's collector, Rob Cowley had bought it for £5.
One of the legendary singer's old suits that he wore on stage also went under the hammer back in March. More on that here. 
Check out photos from the inside of this luxurious apartment here. 
Bowie Fan convention
It was also confirmed last month that the first ever David Bowie fan convention is to take place across Liverpool next Summer. The dates are to coincide with the 50th anniversary of the legend's album "The Rise And Fall Of Ziggy Stardust and The Spider From Mars".
It is to run from the 17-19 June 2022.
Former band members and collaborators are to also feature at the convention. One of these includes Gail Ann Dorsey.
In a statement Dorsey said she was looking forward to sharing, "some thoughts and memories of my incredible experience working with one of the greatest artists of our time, David Bowie".
Donny McCaslin who is to also feature in this convention, also added that he was relishing the idea of "an event that appreciates and celebrates the depth and scope of David's artistic vision".
Find out more information on this convention by reading Nova's report on it here.