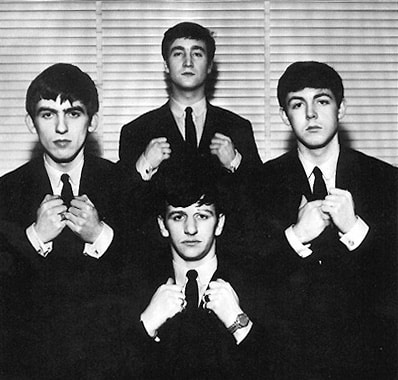 On the 21st of March 1961 The Beatles played their first ever evening show at The Cavern Club in Liverpool, supporting The Swinging Bluegenes, (later to become The Swinging Blue Jeans).
The band had played previous lunchtime slots at the venue but were now branching out into the evening slots.
The Beatles had recently returned from Hamburg, and made their first evening appearance as the Bluegenes' guests. The Bluegenes were uncomfortable with the success of the group and told the Cavern's owner, Ray McFall, to choose between them. Mcfall, recognising the talent that was in front of him, chose the Beatles.
Ray McFall, Cavern Club owner, discussed how they initially weren't dressed suitably for the venue "The Beatles were different and they were very well rehearsed because they had come back from three months of torture in Hamburg. However, I didn't like them wearing jeans which were taboo in the Cavern. Our doormen would stop anyone wearing jeans. I felt that if people were wearing good, clean clothes they would be more likely to behave themselves as they wouldn't want them getting dirty and damaged."
The Beatles played at least 155 lunchtime and 125 evening shows. Their final performance at the venue took place on 3 August 1963. It was during their performances at the Cavaran, that they were first spotted by the name that would become their manager and lead to success, Brian Epstein. He spoke about seeing them perform at the club and how it impacted him "I was immediately struck by their music, their beat, and their sense of humour on stage. And even afterwards when I met them I was struck again by their personal charm. And it was there that really it all started…"
The Cavern had originally been based on a French jazz club but by 1961 the venue's music policy was changing. In order to cater for the growing Rock N Roll fan base, the owners started showcasing bands such as The Swinging Blue Jeans, Gerry And The Pacemakers and, of course, The Beatles.
Photo Cred: Stijn Vogels