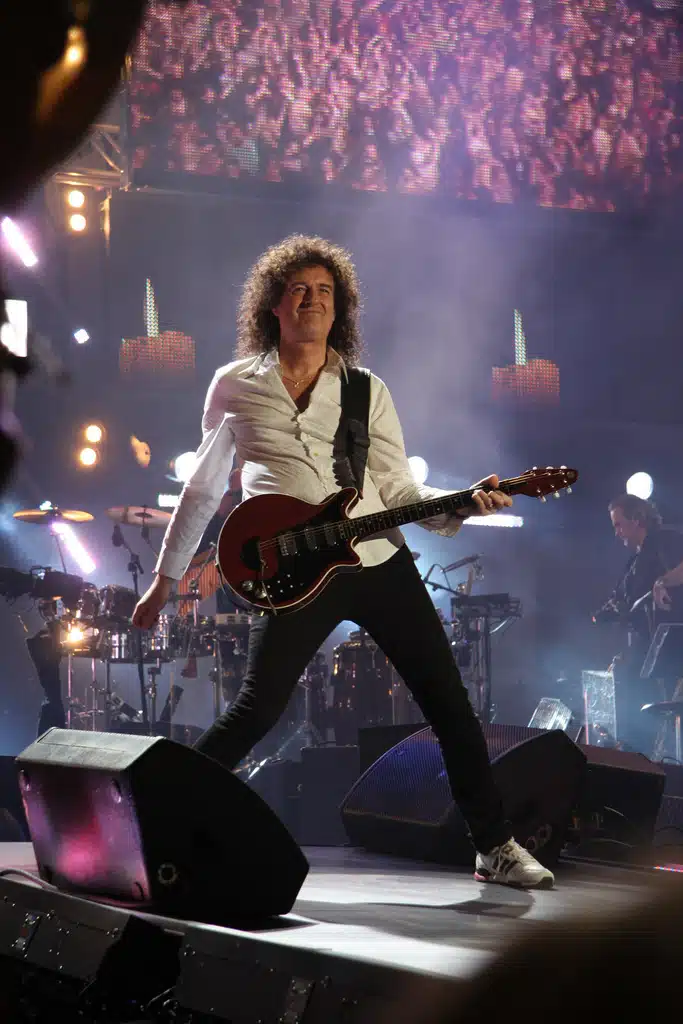 British Rock band Queen filmed the video for their track, 'I Want To Break Free' at Limehouse Studio in London, England on this day in 1984. Directed by David Mallet, it was a parody of the popular British soap opera Coronation Street with the band members dressed in drag. Guitarist Brian May later said the video ruined the band in America, as it was initially banned by MTV in the US.
The ban was lifted in 1991 when the song was aired on VH1's's My Generation two-part episode devoted to Queen hosted by guitarist Brian May.
The single and it's tongue-in-cheek video was received positively over most of the world bar North America and peaked at no 2 in the Irish Charts. Taken from their eleventh album The Works (1984), the single was written by bass guitarist John Deacon.
Queen composed music that drew inspiration from many different genres of music with their earliest works being influenced by progressive rock, hard rock and heavy metal. However, the band gradually ventured into more conventional and radio-friendly works by incorporating further styles, such as arena rock and pop rock, into their music.
Their classic line-up comprised of Freddie Mercury (lead vocals, piano), Brian May (lead guitar, vocals), Roger Taylor (drums, vocals), and John Deacon (bass guitar).
Guitarist Brian May has recently revealed that Queen will release their own version of Monopoly on May 5th. The new board game will take fans through pivotal moments in the band's history.
"I've always been honored and understanding of the weight and legacy of the band. We've been very secretly developing Queen Monopoly for over a year. And it's due in a shop near you in May," the guitarist wrote on his website after Amazon "leaked" the news.
"I'm excited – it was a blast working on it – like making an album! We hope you love it!"
We a different slant on the original  real estate board game the Queen-themed Monopoly will allow fans to build the band's career from the ground up while avoiding "taxes, jail and bankruptcy."
"Tour the amazing gig history of Queen, from their very first at Imperial College in 1970 to their last with Freddie Mercury at Knebworth Park in 1986. Tour the world with the band and buy gig locations and hit singles," the game's description says.
The players' tokens for the game are also tied to iconic Queen songs and images: The giant robot from the News of the World cover, a bicycle for "Bicycle Race," a vacuum cleaner that nods to the "I Want to Break Free" video, a hammer for "Hammer to Fall" and May's guitar.
Picture Credit: Paul Williams