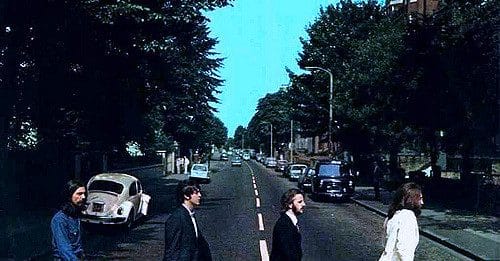 At the height of their fame The Beatles enraged the Roman Catholic Church by famously declaring they were bigger than Jesus.
On this day in 2010, The Vatican's official newspaper L'Osservatore Ramano published a story praising The Beatles. In a move sanctioned by Pope Benedict XVI, the Catholic Church offered the Fab Four its official seal of approval, forgiving them their various excesses and even lauding them as a "precious jewel".
The Vatican's official newspaper, even begged the question "what would pop music have been like without the Beatles?"
John Lennon famously described the band as being bigger than Jesus. The controversial remark was made in an interview for the London Evening Standard in 1966 – at the height of "Beatlemania".
During the interview, he argued that he believed Christianity was in decline and that it may be outlived by rock music, saying "We're more popular than Jesus now; I don't know which will go first – rock 'n' roll or Christianity. Jesus was all right but his disciples were thick and ordinary. It's them twisting it that ruins it for me."
The comments sparked no response when the interview was first published in the United Kingdom, but angry reactions flared up in Christian communities when Datebook, a US teen magazine, quoted Lennon's comments five months later. Extensive protests broke out in the Southern United States. Some radio stations stopped playing Beatles songs, their records were publicly burned, press conferences were cancelled, and threats were made.
Shortly after the controversy broke, Lennon reluctantly apologised for the comment, saying "if I had said television was more popular than Jesus, I might have got away with it". He stressed that he was simply remarking on how other people viewed and popularised the band.
In it's 2010 article, the Vatican's official newspaper L'Osservatore Ramano said of the group,
"Its true they took drugs, lived life to excess because of their success, even said they were bigger than Jesus and put out mysterious messages."
"They may not have been the best example for the youth of the day but they were by no means the worst. Their beautiful melodies changed music and continue to give pleasure."
It went on: "Forty years later the Beatles still astound with their originality and they are a consolation against the continual assault on music lovers by the record industry."
And referring to the band's acrimonious split in April 1970, the article added: "Rather than expressing regret at their break up perhaps the question should be what would pop music have been like without the Beatles?"
Picture Credit: Roger