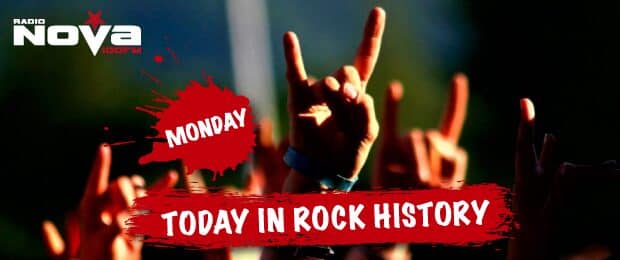 It's important to know your rock history, here at Radio NOVA we bring you ten rock stories from the sixties, seventies, eighties, nineties and the noughties.
On this day in rock history: December 22nd.
1962: Bob Dylan performed his second ever show in the UK, playing the Singers Club in London.
1973: Elton John's album Goodbye Yellow Brick Road, went to number one in the UK and America.
1980: Stiff Records put out a limited edition album, that featured no music, just 49 minutes of silence. The album was titled The Wit And Wisdom of Ronald Reagan.
1981: At a Beatles auction in London, one of John Lennon's suites sold for £2,300, a letter written by Paul McCartney raised £2,200 and a sculpture of John & Yoko was purchased by Kate Bush for £4,200.
1984: Madonna's debut single 'Like A Virgin' is released in the States and goes to number 1.
1987: Motley Crue's bassist Nikki Sixx was pronounced 'dead on arrival' by ambulance EMT staff. His heart stopped operating for two minutes. He was administered a shot of adrenaline to his chest, and was revived by doctors.
1991: James Brown tried to sue the producers of 'The Commitments', claiming one of the characters was too similar to the hardest working man in show business, his lawsuit was unsuccessful.
2000: Madonna and director Guy Ritchie tied the knot in Scotland, the pair later divorced in 2008.
2002: Clash's singer-guitarist Joe Strummer passed away from a suspected heart attack, he was 50 yrs-old.
2010: The iconic Abbey Road zebra crossing in London was reclassified to a listed status. The English heritage association said the crossing had "cultural and historical importance." The Beatles shot the album cover in 1969.