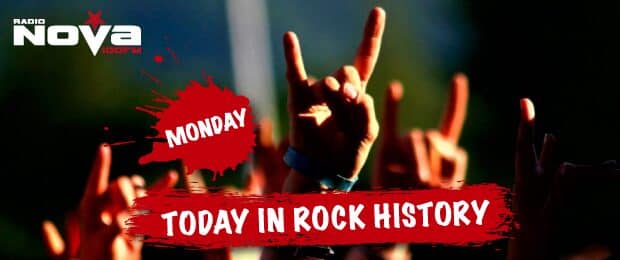 It's important to know your rock history, here at Radio NOVA we bring you ten rock stories from the sixties, seventies, eighties, nineties and the noughties.
On this day in rock history: January 12th.
1963: Bob Dylan records his first version of 'Blowin' In The Wind' for the BBC.
1969: Led Zeppelin released their debut album Led Zeppelin I. The band spent 36 hours of studio time recording the LP, costing them £1,782.

1974: The Steve Miller Band went to number one on the singles chart with 'The Joker'.
1977: EMI Records released a statement claiming they couldn't represent The Sex Pistols anymore due to the negative publicity the band had garnered over the past two months.
1977: The Rolling Stones' guitarist Keith Richards received a fine of £750, for possession of cocaine.
1977: The Police jammed for the first time at their drummer's London flat
1981: The White House added to its extensive record library, by adding albums by Kiss, Sex Pistols and Bob Dylan.
1992: Bob Geldof was arrested by police after an incident on a plane. The Boeing had been waiting on the tarmac for five hours.
1993: Van Morrison became the first inductee not to turn up to the Rock And Roll Hall Of Fame induction ceremony.
2001: Oasis' singer Liam Gallagher caused havoc on a British Airways flight when he started smoking cigarettes, groped cabin staff and threw items around the first class lounge.