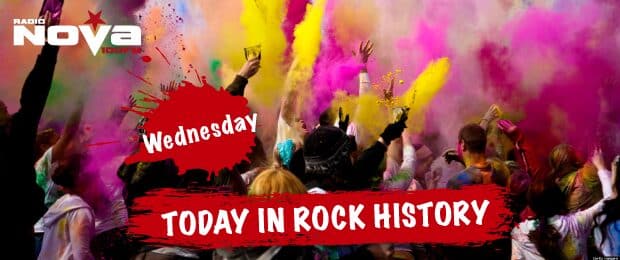 It's important to know your rock history, here at Radio NOVA we bring you ten rock stories from the sixties, seventies, eighties, nineties and the noughties.
On this day in rock history: March 25th.
1964: The Beatles appeared on 'Top Of The Pops' performing the tracks 'You Can't Do That' and 'Can't Buy Me Love'.
1965: Jimmy Page recommends Jeff Beck to fill the guitarist position in the Yardbirds.
1967: Cream and The Who performed in America for the first time, playing in New York City.
1967: While on tour in Europe, the Rolling Stones were stopped at customs entering Denmark and searched for drugs.
1969: After getting married, John Lennon and Yoko Ono spent their honeymoon 'In-Bed' protesting for world peace.
1983: Motown Records put on a special concert to celebrate their 25th anniversary. Stevie Wonder, The Jackson 5, The Supremes, The Temptations and Marvin Gaye all performed.
1986: Guns N' Roses turned down Chrysalis records and signed with Geffen Records, receiving a $75,000 advance.
1989: Madonna went to number one with the single 'Like A Prayer' and in 2005 the track's video won an MTV award for 'Most Groundbreaking Music Video Of All Time'.
1990: Motley Crue's drummer Tommy Lee was arrested for indecent exposure, after a exposed his arse at a concert in Augusta, Georgia.
2002: A the air-rage trail of REM's guitarist Peter Buck, Bono showed up to support his fellow musician. Bono said: "'I came to court because Peter is actually famously known for being a peaceable person. I once had to twist his arm to get him to a boxing match." Buck was acquitted of the charges.