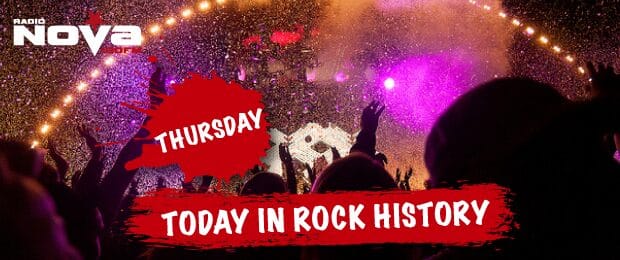 It's important to know your rock history, here at Radio NOVA we bring you ten rock stories from the sixties, seventies, eighties, nineties and the noughties.
On this day in rock history: March 26th.
1961: Before heading off to Hamburg, the Beatles performed a gig at a coffee club in Liverpool.
1962: Elvis starts work on his eleventh film 'Girls, Girls, Girls'.
1965: While playing a show in Copenhagen, the Rolling Stones' bassist Bill Wyman received an electric shock that left him unconscious.
1969: Marvin Gaye went to number one in the singles chart with 'I Heard It Through The Grapevine'.
1970: The singer of Peter, Paul and Mary, Peter Yarrow is arrested by police and convicted for taking "immoral liberties" with an underage girl. After serving three months in prison, he was granted clemency by President Jimmy Carter.
1972: David Bowie offers to produce Mott The Hoople's upcoming album and writes the song 'All The Young Dudes' for them.
1975: The film 'Tommy' based on The Who's LP of the same name, premieres in London. The movie stars singer Roger Daltrey, Elton John, Jack Nicholson and Tina Turner.
1980: Pink Floyd's album Dark Side Of The Moon becomes the longest charted LP on the Billboard 200 album chart.
1983: Duran Duran were at number one with the song 'Is There Something I Should Know'.
1985: Stevie Wonder won the Oscar for best 'Original Song' for the track 'I Just Called to Say I Love You'. In response, radio stations in South Africa stopped playing songs by the singer.