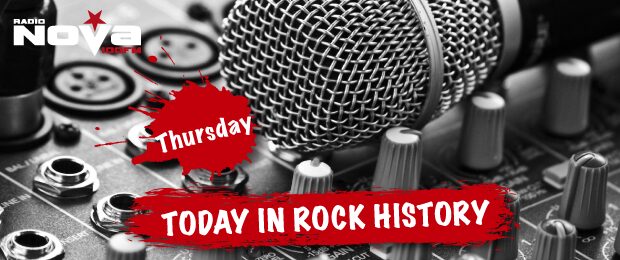 It's important to know your rock history, here at Radio NOVA we bring you ten rock stories from the sixties, seventies, eighties, nineties and the noughties.
On this day in rock history: October 30th.
1967: Rolling Stones guitarist Brian Jones admitted in court to possession of cannabis. He pleads 'not guilty' to the charge of possessing methedrine and cocaine, which the court accepted. Jones was sentenced to nine months in prison. He was released on bail the following day.
1970: The Doors singer Jim Morrison was fined and sentenced to six months in jail after being found guilty of exposing himself to a Floridan crowd during a gig in Miami.
1971: John Lennon and The Plastic Ono Band went to number 1 on the UK album chart with 'Imagine'.
1990: Guns N' Roses singer Axl Rose was released on $10,000 bail, after being arrested for allegedly hitting a neighbour over the head with a bottle.
1997: All three of the Bee Gees walk off the set of Clive Anderson's BBC-TV talk show 'All Talk' after Anderson disparages their disco era and refers to them as "tossers."
1998: All four original members of Black Sabbath reunited temporarily to play 'Paranoid' on the David Letterman Show.
1998: Bon Jovi kicked off a 232-date world tour at the RDS Arena in Dublin. The bands 'New Jersey Syndicate Tour' ran until 1990.
2003: Steve O'Rourke suffered a stroke and died in Miami, Florida. O'Rourke had managed Pink Floyd since 1968, and was the executive producer for their 1982 film 'The Wall'.
2004: An arrest warrant was issued for Motley Crue singer Vince Neil after he allegedly knocked a soundman unconscious during a concert.
2006: Winners at the 2006 Q Awards included Arctic Monkeys who had four nominations, the Sheffield band won the best album and the people's choice awards, while U2 picked up the prize for innovation.