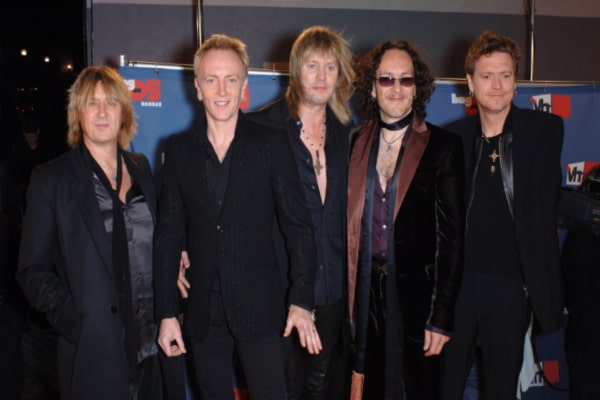 Def Leppard have launched their own make up and candle collection, as they continue to celebrate their 45th anniversary.
This collection includes shadow sticks, lip oils, lip sticks, eyeshadow palettes, sponges, makeup brushes, accessories, nail decals and candles.
This Def Leppard collection is designed to give you that "rockstar look". It was also created in partnership with licensing agent Epic Rights.
Rock and Roll Beauty Designers also worked on this project. They are a privately owned company that "marries nostalgia with talented designers creating limited edition collections skilfully curated to encompass the uniqueness of each artist".
The collection is also available across Ultra Beauty stores and online at Ultra Beauty and Rock and Roll Beauty.
Def Leppard And Gin
This latest announcement from Def Leppard also comes after they had already confirmed the release of a special Gin to mark their 45th anniversary.
In fact, the band are releasing two gins. Both of which will be named after two tracks from their 1987 album 'Hysteria'.
One of these tracks 'Rocket' has inspired the creation of a gin which is a "the rich and clear character of juniper, lavender, herbs and citrus", according to a press release.
The other gin is inspired by Def Leppard's track 'Animals'. Described as a "heavy with juniper, lemon, and botanicals", the Gin also boast a "high intensity of flavours". 
These drinks retail at $34.99 and are available to buy in Europe, UK, Sweden, the Nordics and the US. More on this report from Nova here.
In other Def Leppard news, the band also confirmed that they will embark on a European Stadium Tour next Summer. 
"One gig is absolutely confirmed so far, and we're looking at a second one in a different city. There will be another in Dublin, and loads around Europe. Some of them will just be festivals [with different bands], but others will be what we're currently doing here in North America", Def Leppard frontman Joe Elliot said.