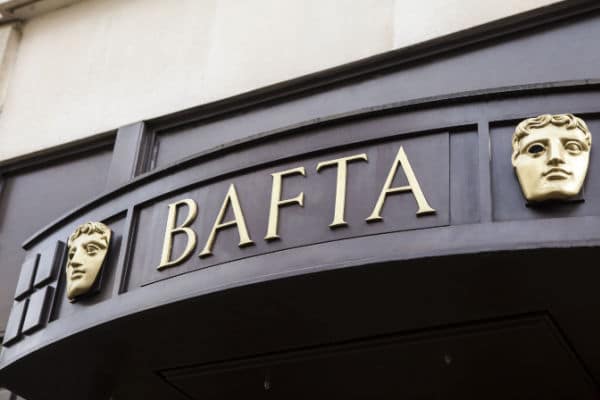 Would you like to listen to the article instead of reading it?
It was success all round for TV shows Derry Girls and Bad Sisters at this year's TV Bafta Awards over the weekend, with both shows earning two award wins each.
Derry Girls' creator Lisa McGee earned a Bafta, with the show winning an award for Best Scripted Comedy, with actor Siobhan McSweeney winning Best Female Performance in a Comedy Programme.
The ceremony also turned out to be successful for Bad Sisters, with stars Sharon Horgan and Anne Marie Duff winning accolades for Best Drama Series, and Best Supporting Actress respectively.
https://twitter.com/BAFTA/status/1657848185337921537
"you have my devotion"
While accepting her award, Derry Girls star Siobhan McSweeney paid tribute to the show's creator Lisa McGee.
Set during the Troubles in Northern Ireland, the comedy circled around a group of teenagers growing up in Derry during the 1990s, and received huge praise worldwide for offering a new perspective regarding the ceasefire of the IRA and loyalist ceasefires through the eyes of a group of young girls.
The show has even received praise from megastar director Martin Scorsese. Find out more here.
In her speech following her Bafta success, McSweeney praised McGee for"for not listening to me when I said I could play all the girls parts". She also thanked Channel 4, adding "you have my devotion".
Elsewhere, McSweeney humourously told the audience, "So I've been warned not to do a political statement, so as my mother laid dying in Cork, one of the very last things she said to me was would I not consider retraining as a teacher". 
"If she could see me now, getting a Bafta for playing a teacher. Joke's on you", she added. She also paid homage to the Derry population, "To the people in Derry, thank you taking me into your hearts and your living rooms". 
"I am daily impressed with how you encompass the spirit of compromise and resilience despite the indignities, ignorance and stupidity of your so-called leaders (in) Dublin, Stormont and Westminster", she added. "In the words of my beloved Sister Michael, 'it's time they started to wise up'".
Accepting her award, Lisa McGee called on Channel Four to "please never change", before thanking "our first home, Derry".
"we are in solidarity"
Sharon Horgan who starred in Bad Sisters who won Best Drama Series, told the audience that she stands in "solidarity" with the US writer's strike.
Calling it a "really difficult shoot", Sharon Horgan also praised the "brilliant" cast and production team.
"It all begins and ends with the writers so we are in solidarity with our WGA brothers and sisters", she said.
Co star Anne Marie Duff who won a Bafta for Best Supporting Actress, stated that this victory left her "completely shocked".
She said, "If someone is in their life who is bullying them who is telling them that who they are is wrong, that what they are isn't enough . . . I am telling you now you are everything".