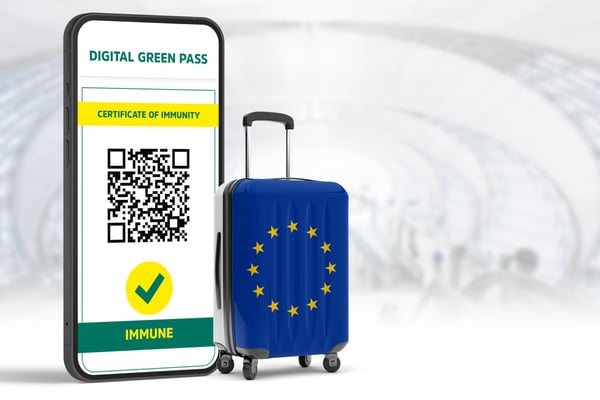 Ireland is expected to join the EU's Digital Green Certificate programme by the "middle of July", according to recent reports. The DGC, which permits free travel within the EU, will be available to vaccinated people, negative testers, and those who have recovered.
The DGC is expected to be fully operational from the middle of July, according to sources close to the Government. The programme is expected to be approved by EU leaders at the ongoing summit in Brussels, with member states given six weeks to implement.
While the programme set to become operational from July 1st, Ireland is likely to commence the scheme in mid-July. The DGC grants entry to those coming into the country, without the need to enter mandatory hotel quarantine.
According to sources of the Irish Times, challenges presented by Ireland's high usage rate of private tests were being sorted. However, public health experts are considerably cautious about opening the country up too early, and undoing months of work.
A few issues will need to be resolved before the DGC programme is introduced, to ensure a smooth transition. The Government will continue to control the conditions for entry into the country, whilst monitoring the containment of COVID-19 and vaccination rates.
A system enabling member states to verify each other's documents will be introduced by the European Commission by next month. However, member states will need to prepare their own structures to issue the DGCs to their citizens, free of charge. Member states can commence connection to the EU-wide verification system once the Commission has implemented it.
The DGCs feature a public key, that holds no personal data, but confirms that the holder is vaccinated, immune or tested negative. States hold these on national directories, which are exchanged through the commission's system, so they can verify each other's certs.
Some EU member states have already embraced the idea of the DGC programme, with countries like Spain and France announcing a lift of borders to travellers in time with the new system.