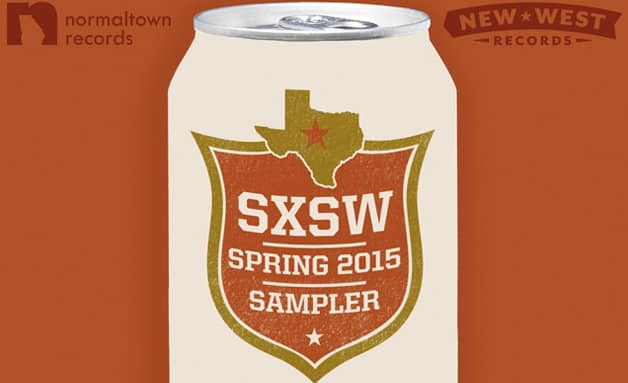 Listen to and download a free sampler of some of the southern rock music acts that'll be playing at this year's SXSW event.
As March fast approaches, most people will be thinking of St. Patrick's Day on the 17th but leading up to that national holiday is SXSW.
South By South West is an annual music, film, and interactive conference and festival held in Austin, Texas.
It's the biggest music showcase in the world, featuring the hottest up and coming acts, as well as the most respected and well-known artists in music.
SXSW will feature over 1,500 bands playing, so to grab the attention of punters, most record labels release a sampler of the acts that'll be performing.
New West and Normaltown Records are the first to release a preview of some of the music you can hear at SXSW.
The indie rock and alternative country New West label began in 1998, its motto is to promote music with integrity.
Included on the sampler is Steve Earle and The Dukes, The Devil Makes Three and Ben Miller Band.
Download the New West and Normaltown Records sampler here.
1. "Go Go Boots are Back" — Steve Earle and the Dukes
2. "All Or Nothin'" — Nikki Lane
3. "Miss Catalina 1992" — Buxton
4. "Far Away" — Lilly Hiatt
5. "Hurtin' Habit" — Giant Sand
6. "Vandalize" — Luther Dickinson
7. "Fought The Blues And Won" — The Deslondes
8. "Hurry Up And Wait" — Ben Miller Band
9. "Spinning Like A Top" — The Devil Makes Three
10. "Forest Gum" — New Madrid
11. "Stay Lost" — White Violet
12. "No Surprise There" — Floating Action
13. "Back Back Back" — Anthony D'Amato
14. "Good Luck Charm" — The Mastersons
15. "TV Song" — Robert Ellis
16. "I'm Sorry Baby (That's Just The Way It Goes)" — Ronnie Fauss