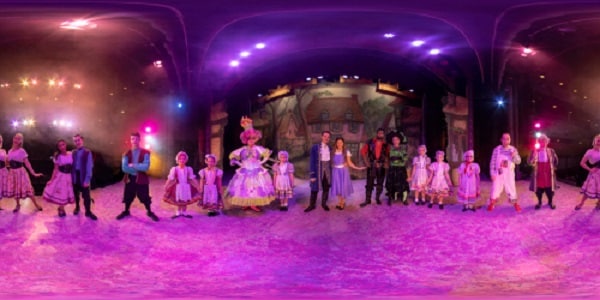 Dubliner busker Cuan Durkin was discovered by producers in the UK when videos of him busking on Grafton Street emerged, earlier this year.
Cuan says it was "a dream come true" to be chosen for leading role in a pantomime production of Cinderella.
Durkin's success stems from a viral videos, featuring him and Allie Sherlock busking on the famous Dublin street. One even has over 15 million views.
The 18 year-old says that he is still shocked, but delighted by the offer.
British panto production team, PantoLive.com, contacted Durkin on Instagram. The team want Cuan to play Prince Charming in its production of Cinderella.
"It will be an amazing experience to be working on this clever production that will give the audience the feeling that they are sitting in the theatre."
The busker, who studied in the Royal Irish Academy of Music since he was four, says: "It's crazy and it is all so quick too, I've only been doing it for a year. You have to pinch yourself every now and again to make sure you are not asleep."
The musician said he is excited by the news but also grateful to land such an opportunity, while others lose employment due to the coronavirus.
Durkin came to the Director of Production's attention when one of the co-producers found footage of the 18 year-old online.
Cuan says he received good feedback from the production team his singing.
The Dublin busker is due to fly to England in early December to meet the whole cast. They will be living together in one space, so they can perform together for the online interactive pantomime production.
Although Cuan has always had an interest in acting, he still hopes he can play the part.
The teenager will sit his Leaving Certificate in November, before heading over to the UK.