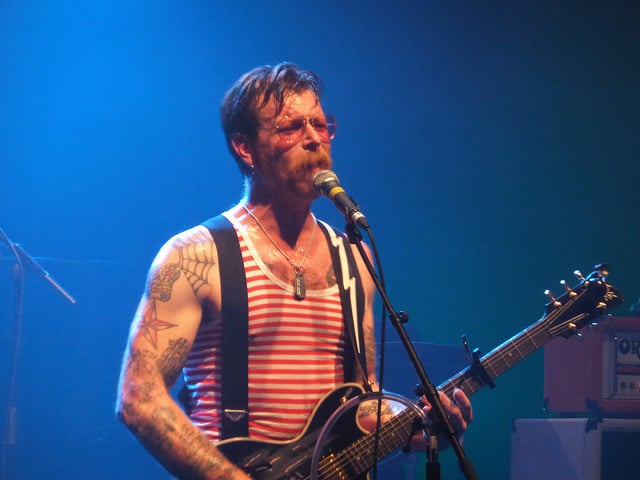 Eagles of Death Metal have made a plea to musicians to help out the families of the victims from the Paris attacks. In a recent interview with VICE the band made a plea for musicians to cover one of their songs.
They said that they want artists to cover their song 'I Love You All' from their most recent album Zipper Down. They said they were inspired by the recent campaign to get the band's cover of Duran Duran's 'Save a Prayer' to number one.
As well as urging artists to cover their song they are also urging the likes of iTunes, Spotify and TIDAL to give generously to the cause in terms of publishing the song.
In the recent interview with VICE, Eagles of Death Metal co founder Josh Homme said "We have a song called 'I Love You All The Time' and if you're a country artist, a DJ, death metal, it doesn't matter, cover that song and we'll donate the publishing."
Homme continued by saying "Our label will donate the mastering and all the publishing. Also, I would challenge iTunes, Spotify, Amazon, Tidal; whomever delivers music to get on board and if that song is recorded to donate all of it so the entirety is designated to help anyone that was a victim of this Paris attack and ruined by this to recover again."
Photo Credit: Lee Byway