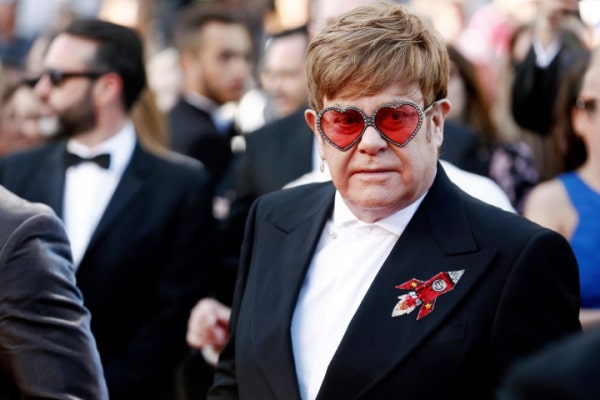 Would you like to listen to the article instead of reading it?
Elton John was taken to hospital after suffering a fall at his home in France, it has been reported.
This was confirmed by a statement from a representative on the music legend's behalf, who said that following his fall, Elton John was taken to hospital as a precaution, before being discharged this morning.
"We can confirm that following a slip yesterday at his home in the south of France, Elton visited the local hospital as a precautionary measure", the statement read. "Following check-ups, he was immediately discharged this morning and is now back at home and in good health".
This comes after the singer was recently spotted at his luxurious superyacht, whilst accompanied by a group of A-list friends in St Tropez.
Elton John was also spotted having dinner with actor Kevin Spacey, who was recently acquitted of sexually assault four men. John and his husband David Furnish had each spoken on his behalf at the trial.
Touring Career Finishing Not Quite Sunk In For Elton
Earlier this Summer, Elton John had brought the curtain down on his touring career, following the end of his 'Farewell Yellow Brick Road' Tour.
Whilst calling time on his touring career, Elton John did say that he would continue to record and produce music, as well as play the occasional show.
Taking to Instagram, John did admit that it would not "sink in for a while", that his touring career has ended.
"When we set off on my final tour in 2018, I couldn't have foreseen in my wildest dreams the twists and turns and the highs and lows this tour – and the whole world – would have experienced in the next 5 years", the music icon wrote.
"And every step of the way, my fans have been there. You have stuck with me, you have supported me, you have been patient and you have kept turning out for every single last show".
Find out more on this from Nova here.