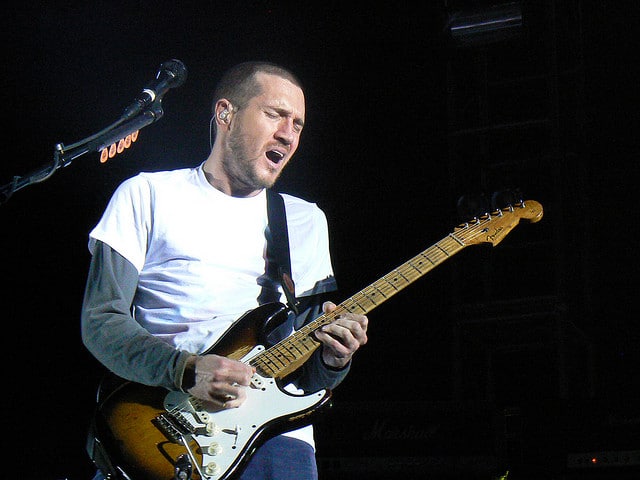 Ex-Chili's Guitarist John Frusciante plans to record more music in the future, but has no intentions of actually releasing it, he says " At this point, I have no audience". You may be wondering what happened to the ex-Chili's man since his departure from the band in 2009. It turns out that he actually released and acid house album last month under the alias Trickfinger.
Frusciante said he had no real intentions of releasing the record and was more concerned about the creative process. In an interview with Electronic Beats he detailed what he has been up to since his departure from the band "For the last year and a half I made the decision to stop making music for anybody and with no intention of releasing it".
Frusciante spoke openly about how he feels about the writing process "I felt that if I took the public into consideration at all, I wasn't going to grow and I wasn't going to learn" It seems he has created quite a lot of material since his departure"Being an electronic musician meant I had to woodshed for a while, so I have a good few years' worth of material from that period that's never been released."
In terms of him releasing this material,  it's doesn't really factor into it "At this point I have no audience. I make tracks and I don't finish them or send them to anybody, and consequently I get to live with the music".
It's a far cry from his days with Chili's and it seems that he has moved on from his days in the band. Frusciante failed to appear at Red Hot Chilli Pepper's Hall of Fame ceremony back in 2012.
Photo Credit: Kimb0lene